Jalan Harris' Inaugural Exhibition entitled "Sankofa: The Madonna Diaries" will open at Doongalik Studios on Thursday, May 31 from 6-9pm.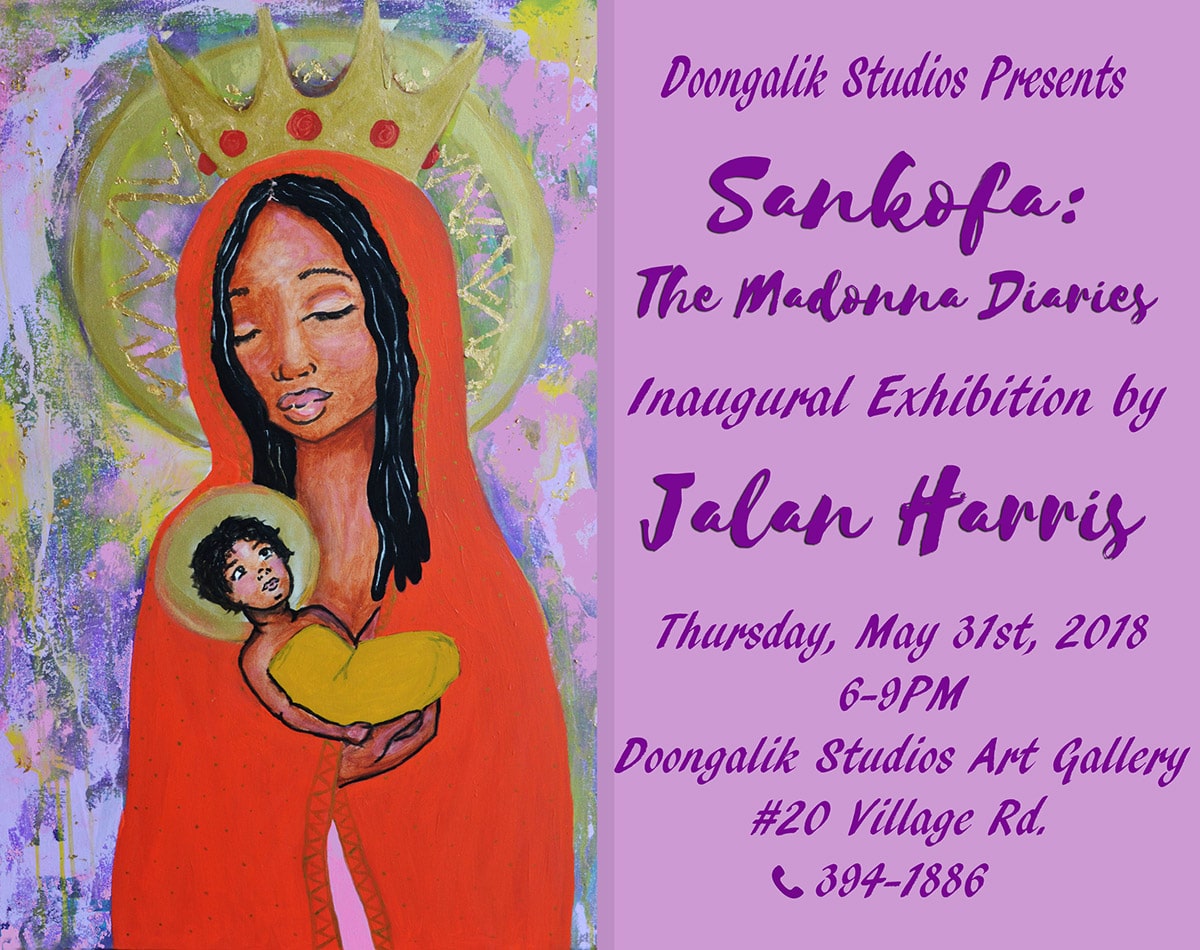 Sankofa: The Madonna Diaries" evite
'SANKOFA' is a word in the Twi language from the Akan tribe in Ghana which means, 'to go back and get it'. A bird most commonly represents Sankofa with its head turned backwards, carrying a previous egg in its mouth dropping it onto its back. Sankofa is often associated with the proverb, "Se wo were fi na wosankofa a yenkyi," which translates as: "It is not wrong to go back for that which you have forgotten." The other representation of 'Sankofa' is a stylized heart.
"Sankofa: The Madonna Diaries" is a celebration of women and their ability to sustain life. The collection of works examines the tales of early motherhood, revealing the social and personal expectation of childbearing and the delight and challenges of childrearing, juxtaposed with its unspoken and tabooed truths.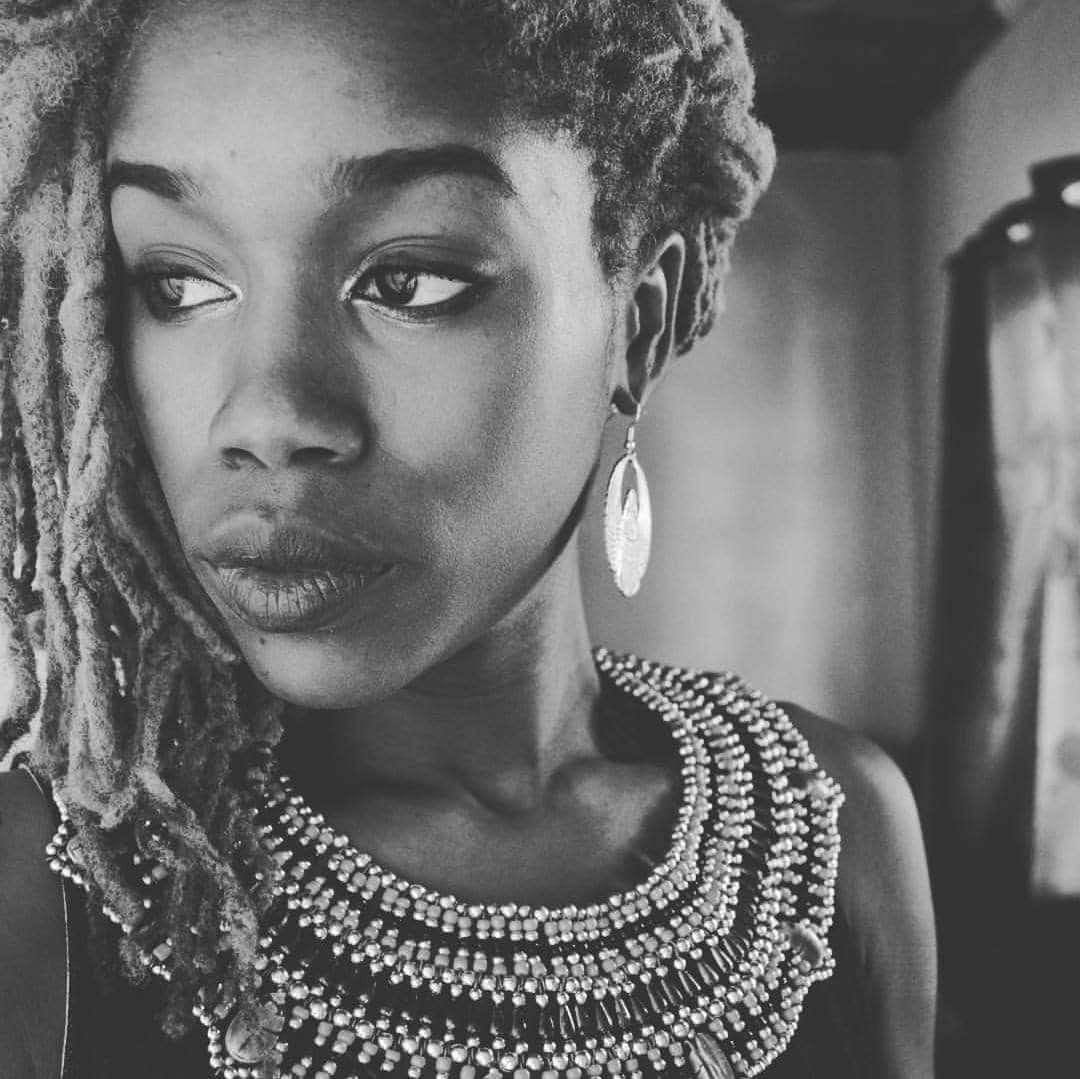 Portrait of the artist, Jalan Harris
The artist, a native of Freeport who obtained her Associate of Art at the former College of The Bahamas, stated from personal experience: "To create a cohesive body of work with a young child was indeed a balance I had to achieve. Society expects women to choose between their careers and professional aspirations or motherhood. However, it is possible to do both."
The Exhibition will be on display until Wednesday, June 13 and gallery hours are Monday – Wednesday 10am – 4pm. Further information can be obtained by contacting the gallery at [email protected] or by telephone at 394-1886.