By 2050 the world sea levels are expected to rise a staggering amount, leaving low-lying areas like our archipelago nation to question our future existence and the way we live on this planet, not to mention the millions of people who could be displaced by this gradual flooding. Global environmental pressures are reaching a steady climax, and we are faced with having to change the ways we live to secure a more sustainable future, not just environmentally, but economically as well.
A labour of love that began with talks in 2011 and formal research and investigation in 2013, the contributors to 'A Sustainable Future for Exuma' project – a collaborative effort between the Harvard University Graduate School of Design, The Government of the Commonwealth of The Bahamas, and The Bahamas National Trust in part – stress that the project is by no means a finished body of work. However, it is to live on in the initial community engagements started years ago.
A living thing, seemingly organic in its production, 'A Sustainable Future For Exuma' will hopefully continue to live on and inspire and change the way we think of taking care of ourselves and our beloved Bahamas. The project, in exhibition format, will be open for view at the National Art Gallery of the Bahamas starting on Tuesday, August 9th and run through October 2016. Culture and collaboration are at the heart of this project, and two of the members of this extensive dream-team were kind enough to share their experience. Mariano Gomez Luque (Research Associate and Curator) and Robert Daurio (Research Associate, Project Manager and Coordinator, and Curator) have both expressed not just their sheer enjoyment at participating in this Sustainable Exuma project, but the satisfaction and complexity of working with a team of over 200 people – and especially the residents of the Exumas who they worked so closely with. Gomez Luque explains that the project, borne of a request put forth by the government to participate as part of the development of a land use plan for the nation, used the Exumas as a case study in family island life, and that the project itself was multifaceted.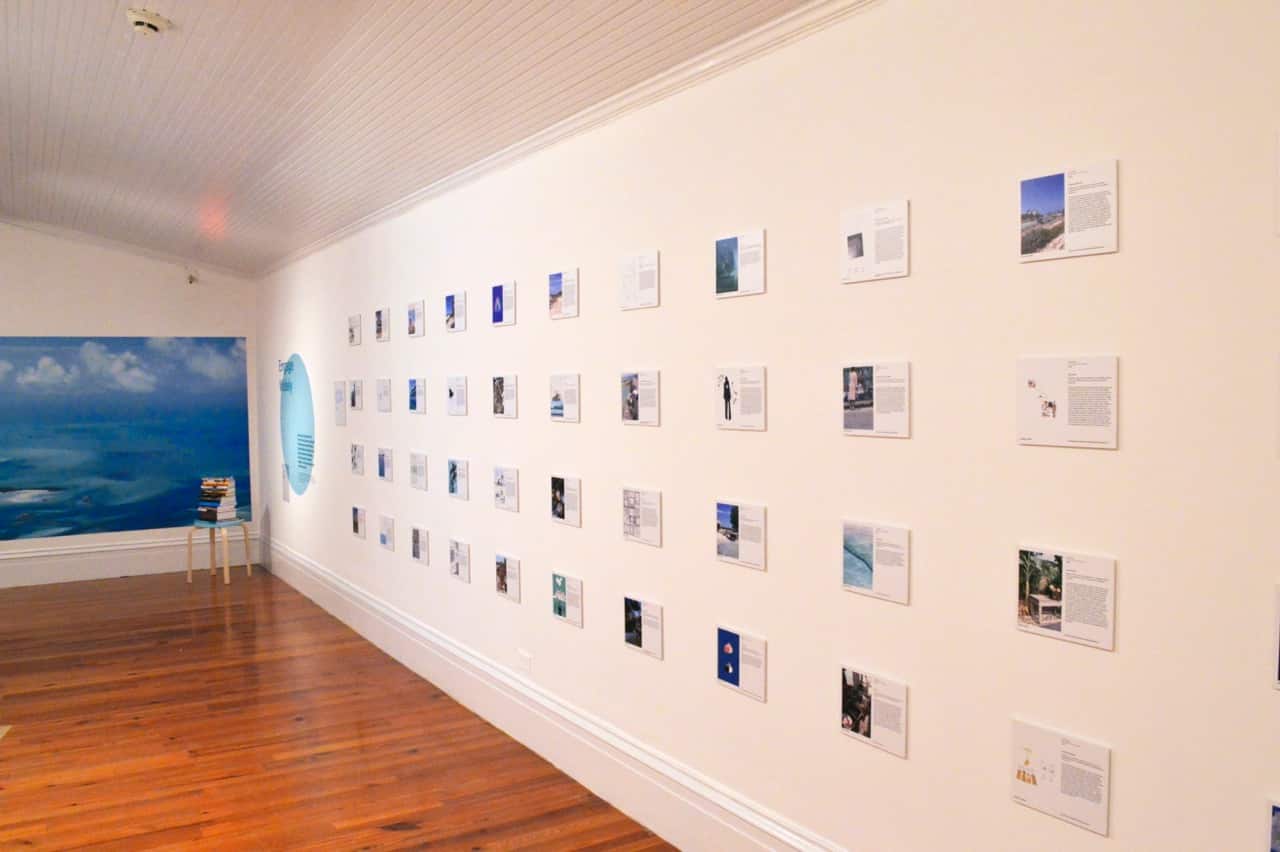 'A Sustainable Future for Exuma' exists at an intersection of architecture, landscape architecture, urban planning and urban design, with an ethnographic or people-centred approach. They went out 'in the field', as the terminology goes, and quickly learned that open dialogue amongst residents soon proved to be dominated by big characters, and opted for a more intimate one-on-one approach. Daurio shared how the field research and engagement with Exuman locals proved meaningful on a personal level, "It was just fantastic being able sit down with people and hear things that you're not going to be able to read in a textbook or pick up from the internet, to experience the knowledge that people have gained from generations and generations of living in a place."
Oral tradition is deeply ingrained into the weaving of Bahamian history and culture, and to have so many of these stories and local knowledges archived and documented – as can be seen when first entering the exhibition amongst the paired field-notes, index cards and illustrations – is inexplicably important to creative and historical causes alike all over the country. Clearly, dealing with so many different people provides a certain level of difficulty in managing the project, but this isn't just your average academic venture, as he says, "What is important is that it isn't a typical academic project, it isn't something you develop within the bubble of the university exclusively. It was experimental in the sense that we tried to open that dialogue up and go beyond the bubble and incorporate so many other people in the process. It can make things more messy and complex but ultimately more rewarding and the knowledge, if there is any knowledge out of the project, is collectively produced." It is clear from the enthusiasm of all involved that the project is something near and dear to everyone's hearts, and the sense that every participant feels completely invested in the possibilities coming out of the project is palpable.
The 'toolbox' of ideas and strategies for sustainable everyday life in The Bahamas as presented in the exhibition is far from complete. "We did not want to convey the sense that the exhibition was a finished project –even if the project formally is coming to an end –the most important aspect of it is the afterlife. What is going to happen with it after it is done and we will see how successful we were in giving these tools to people to use them." Gomez Luque shares with tentative hopefulness. It is not just something close to him but also serves as a reminder of those in the project who will not be able to share in its afterlife as they embark upon their own.
The exhibition is dedicated to the memory of Jose Maria Ortiz Cotro, one of Harvard University's research associates who worked tirelessly along with the rest of the team who sadly passed away earlier this year. It goes without saying that there have been some particularly moving and difficult challenges along the way. However, it was not all doom and gloom during the hard times as Daurio enlightens us of the particular instance involving the 12 chicken coops installed in schools and around the Exumas. Apparently, one chicken went mysteriously unaccounted for, but the remaining chickens are dutifully laying eggs already which is proving quite exciting for locals and project members alike.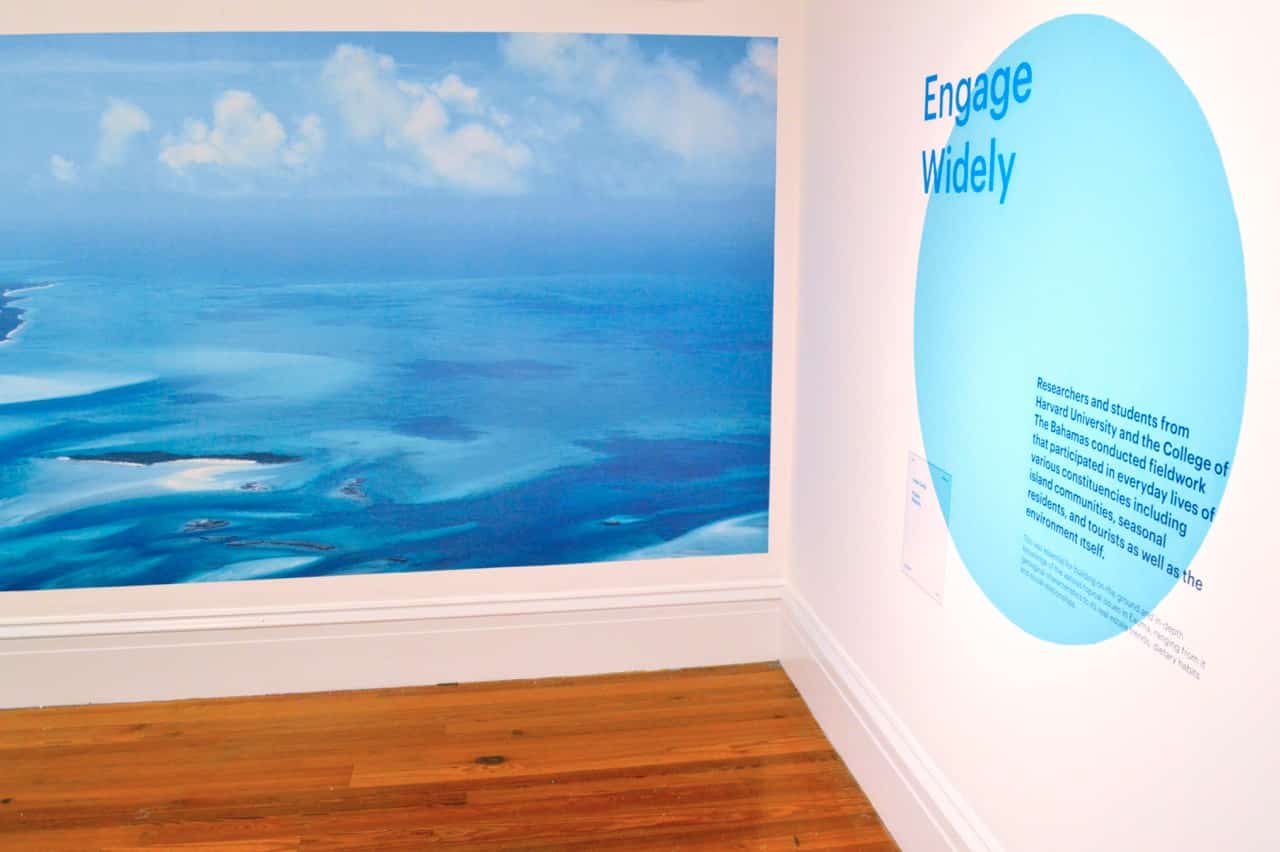 The project is segmented into several sections, including energy, agriculture, water production, socio-cultural traditions, and food production to name a few. The sections could go on and on, but thankfully the curators have presented the information in a concise and accessible manner, reflecting the inclusiveness of the project with the Bahamian public, and it is everyone's hope that the project does not just exist in theory but starts to take root around the islands. Daurio shares his hopes that "Because the National Development Plan is taking place right now it would be exciting to have them take on what we have been developing. They have spoken about using our method of actually going out in the field and speaking with people as opposed to dry surveys, so that's quite an incredible thing for me. It is a challenge not just for The Bahamas but for many places that are going through really big environmental challenges,' It Is important to think about the generations after us and what kind of world we want to leave for them. I think that many people have great hopes for the future, but it is about getting policy makers, politicians and companies on board with those ideas and their help." With the information being presented with clarity as well as such a sleek design, we can all hope that they get on board too.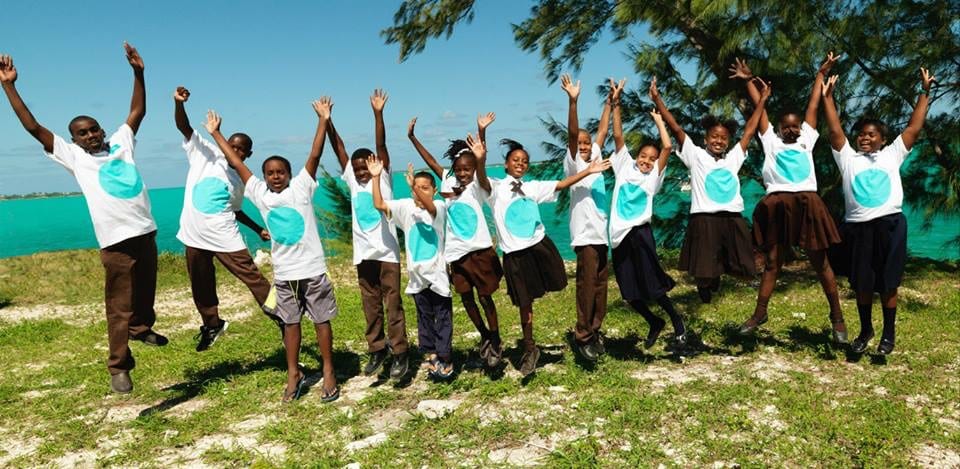 Writer and activist Rebecca Solnit is one of the many authors featured in the cozy reading nook installed in the Northern wing of the gallery. Her iconic 'Field Guide To Getting Lost' sits amongst other worthy authors on the shelf. To quote this lauded work, she speaks of how "The world is blue at its edges and in its depths. This blue is the light that got lost." It is clear to see from this exhibit that 'A Sustainable Future For Exuma' elucidates that blue and reminds us of what is truly important – community, collaboration, and living sustainably for our future generations. The blue we regain and come to know here isn't just the blue of those things lost, but the blue of the waters of the Exumas that is featured throughout the design, reminding us of the extreme importance of our duty to preserve this beauty we are so lucky to have.
As a young nation wanting to come into our adulthood, perhaps these are some of the tools to help us learn to look after ourselves, to take care of ourselves as well as our neighbours. Looking after our country is not just a selfish endeavour, we are all global citizens and indebted to living in as altruistic a manner as possible, learning to thrive together.