Family Island access to the National Collection is of immense importance to the National Art Gallery of The Bahamas (NAGB). Our country, an archipelago, vast in its length and breadth presents a challenge to facilitating such a critical component of our mission. To answer the call of sharing Bahamian art with every citizen possible, the NAGB developed a travelling exhibition using the works of two iconic Bahamian masters.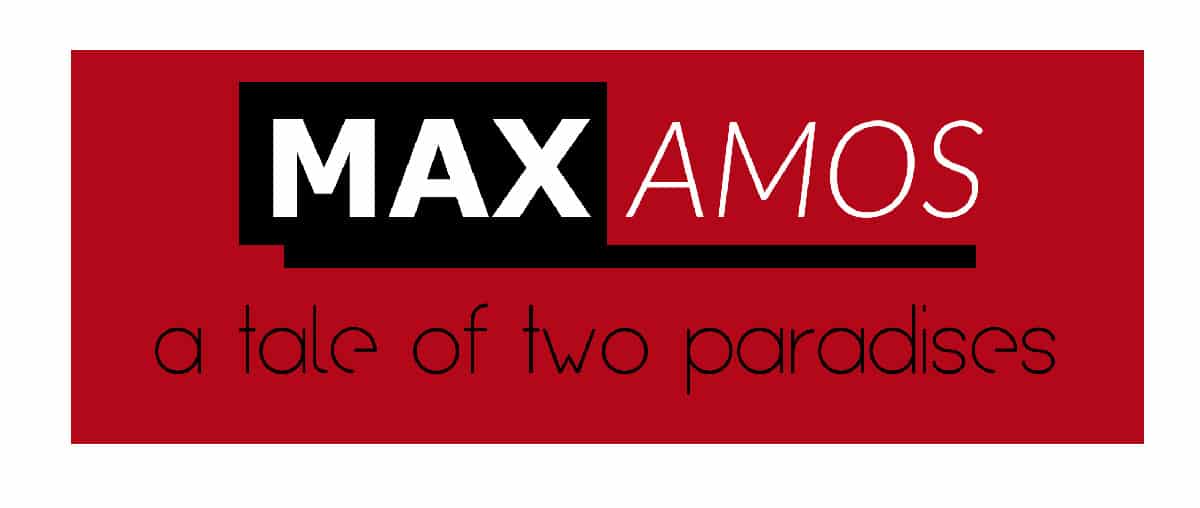 Featuring Maxwell Taylor and Amos Ferguson, this exhibition delves into the multiple dynamics of Bahamian society in relation to our global identification as a paradise. Both Taylor and Ferguson go to the heart of the Bahamian experience with honesty and integrity, and an abundant respect for their fellow Bahamians, whose lives they represent in their work.
Maxwell Taylor, a son of Grants Town, New Providence, first honed his practice at the 'fabled' Chelsea Pottery, although his path would lead him abroad. Taylor's experiences during his more than 20-year journey throughout the U.S. and Europe still shape the lens through which he views his work and the world around him.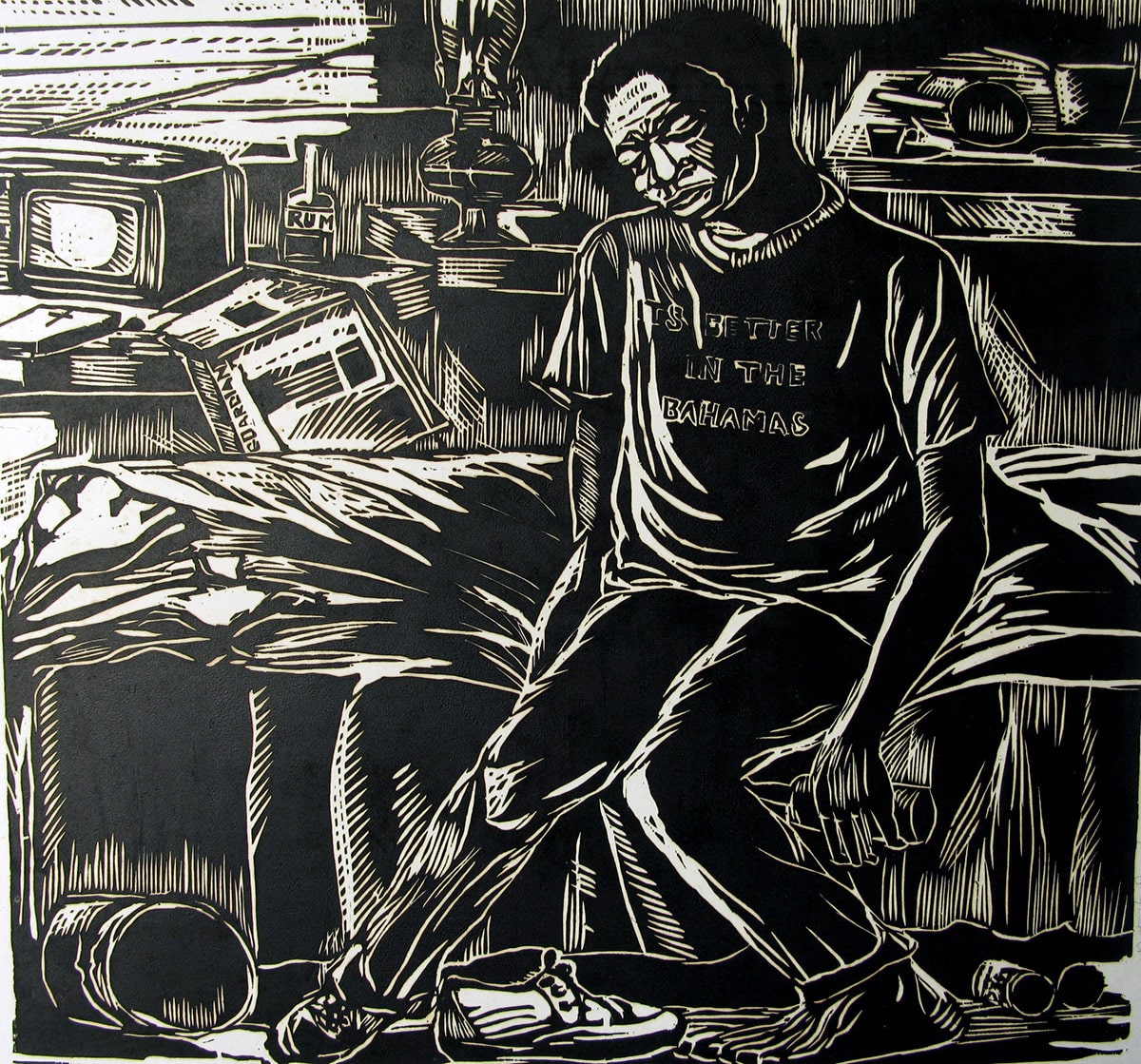 Max Taylor. Down and Out (Its better in The Bahamas). 1982. Woodcut. 20.5″ by 22.5″
Hailing from The Forest, Exumas, Amos Ferguson began his professional life as a commercial painter. Spiritual revelation compelled him instead, to paint the visions of his mind and community. The most famous and beloved Outsider artist, Ferguson had no formal artistic training, choosing house paint over of oil and acrylic – his canvas, cardboard.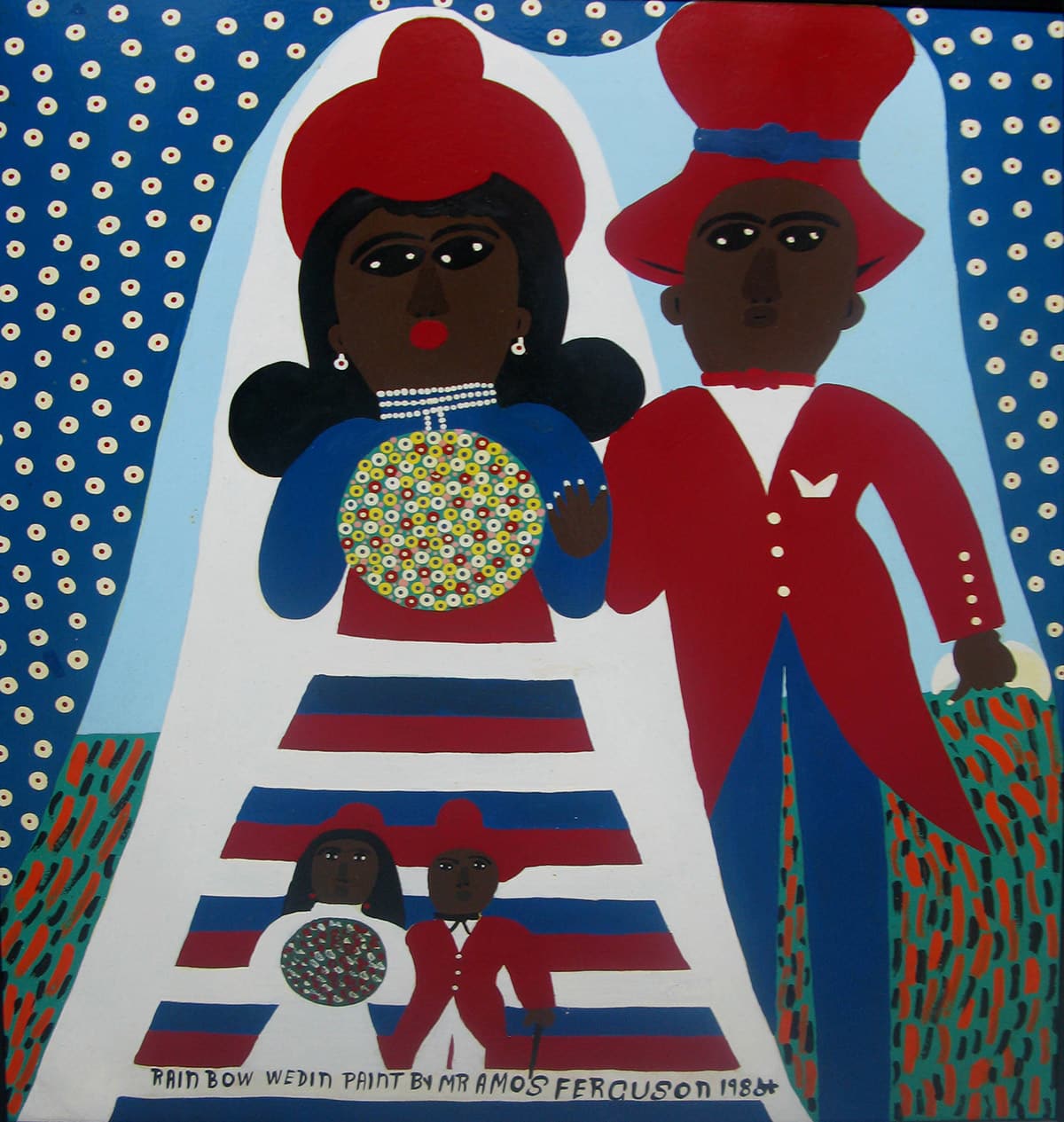 Amos Ferguson. Rainbow Wedin' 1977
It is no wonder then that these two great artists were selected to represent the brilliant diversity and passion of Bahamian art and artists. However, the NAGB does not only want the works to be presented, but every island we visit will also have an opportunity to create, as well. MAXAMOS will be accompanied by an extensive community outreach initiative, including free workshops on the practices of both artists; a public talk; school visits (primary and secondary); and donations of museum literature for art teachers, schools and public libraries.
Representing the NAGB, Community Outreach Officer Abby Smith and Gallery Registrar Darchell Henderson will install and open the exhibition, host workshops, a curator's talk, and lead school outreach initiatives between March 27th and March 31st. The show will run from Monday, March 27th through Friday, April 21st at the Hummingbird Cottage Arts Centre, Hope Town, Abaco. Contact Abby Smith at asmi[email protected] or visit. nagb.org.bs for additional information.
Founded in 2003, the National Art Gallery of The Bahamas (NAGB) was the first institution of its kind in the history of The Bahamas. As part of a larger expanded system of museums that would record, preserve and historicize the narrative of the nation, the NAGB houses the National Collection, featuring the most prolific artists of The Bahamas.