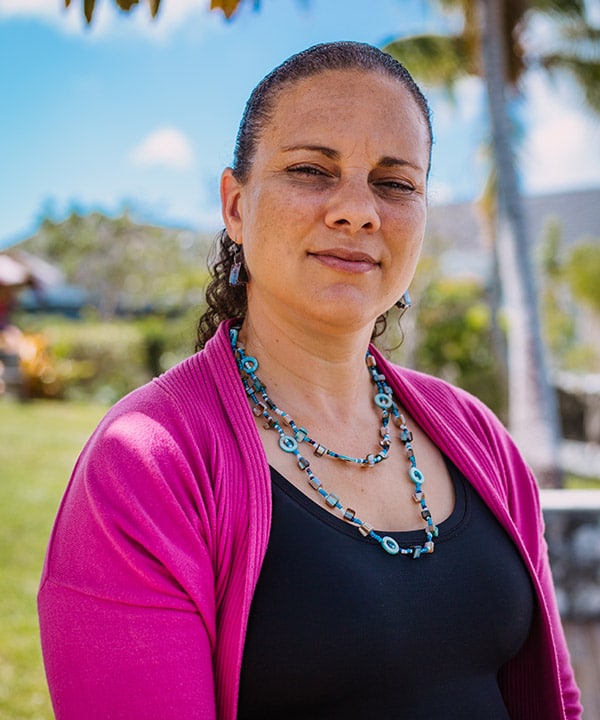 Katrina Cartwright is an educator, arts administrator, arts advocate, ceramist and sculptor. Originally from Long Island, The Bahamas, her professional practice is heavily influenced by the indigenous cultural practices that were a part of her upbringing, including but not limited to bush medicine, agriculture, storytelling, and music. Katrina attended the College of The Bahamas in 1999 and later obtained a BFA in Ceramics from Maine College of Art, Portland, Maine (2005), and an MA in Arts Administration from Goucher College, Baltimore, Maryland (2018).
As an arts advocate, educator and arts administrator, Katrina has assisted with various fundraising and community initiatives. It is her belief that education plays a vital role in the continued growth and relevance of arts institutions. She has been affiliated with Popopstudios ICVA as both a studio artist and education coordinator and was an adjunct instructor in the Art Department at the University of The Bahamas. Katrina has also apprenticed with local and international professional ceramists and her work can be found in several collections in The Bahamas and the United States.
Prior to joining the NAGB team as the Education Officer, Katrina worked as the Membership Officer at the Bahamas National Trust, an experience that has cultivated a greater appreciation for the importance of environmental conservation and preservation to The Bahamas. She is now the Education and Outreach Manager at the NAGB.