Melody in the Men's Room
Frorup
shows tender caretaking in repurposing orphaned objects 
By:  Natalie Willis 
Curator, Writer & Cultural Worker 
Nassau, New Providence, The Bahamas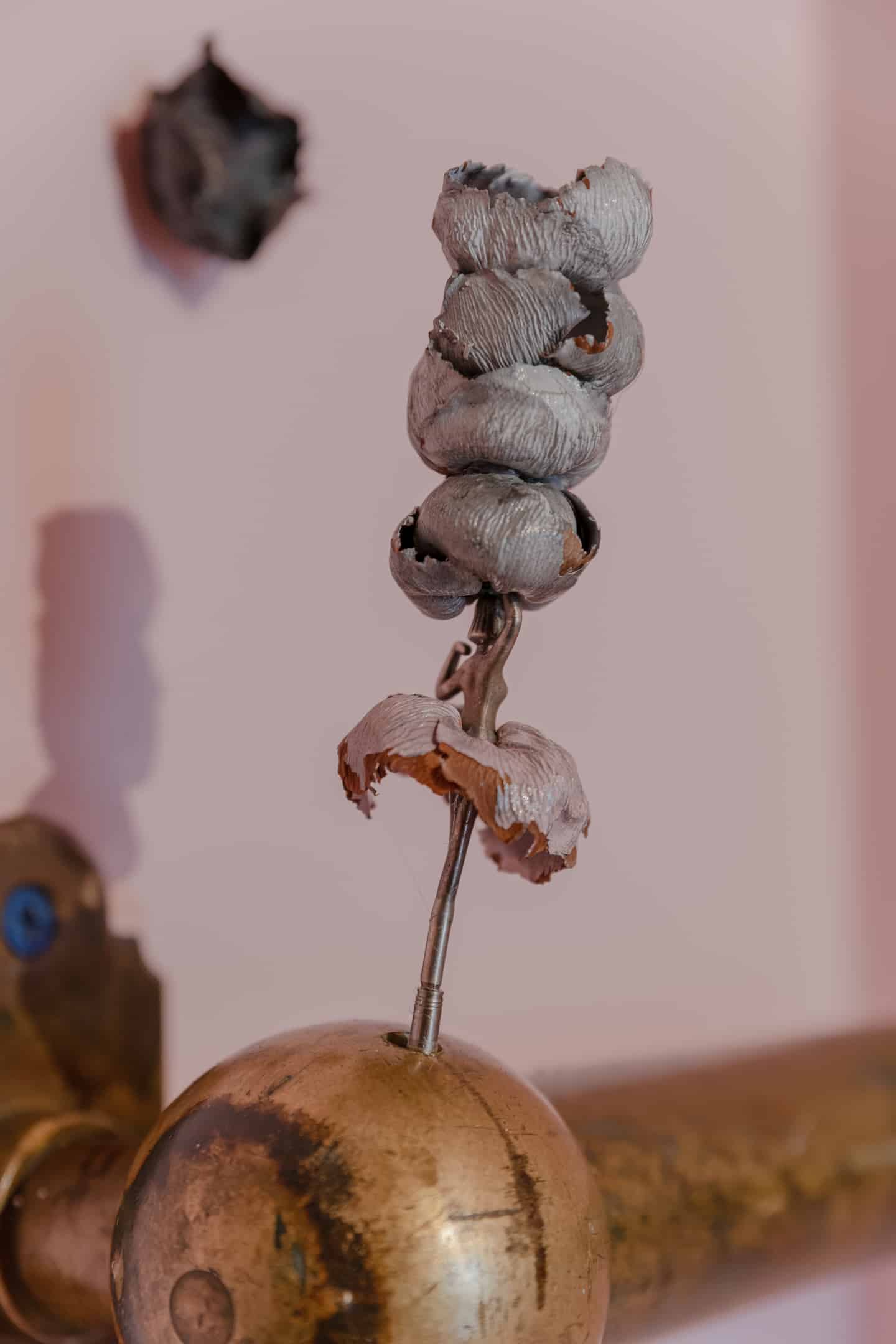 There is a sincerity and care in seeing what has been discarded, cast aside, and forlorn, and wanting to give it new life. This is part of the love, sorrow, and tenderness in the work of Kendra Frorup. This "Whimsical Collector" feels more like a foster mother or patron saint to orphaned objects, gently teasing out their stories and gifts. Potential for salacious interpretations in the title aside, in the case of "Melody in the Men's Room" (2010) an old polished brass handrail becomes the amplifier of the most contrarily inconspicuous-yet-sizeable music box many of us will ever have the pleasure to encounter. The tubing of the handrail becomes a megaphone for the delicate mechanisms of a tiny coconut-rose dancer perched atop. There is a deftness and sophistication with which she repurposes – or rather, reinvigorates – these found pieces of material from the mundane to the magical.  
Rescued from the renovation-rubble on campus, these brass railings are part of a longer history. Plant Hall, the university's central building from which the railings were repurposed, sits within the remains of the Tampa Bay Hotel. Built in 1891
 it remained a hotel until 1933, when it was then adapted for use as a museum (The Henry B Plant Museum) and later the University. It is interesting to note that these railings found her, considering not only the connections between South Florida and The Bahamas, but also considering the longstanding and contentious relationship we hold with tourism as Bahamians. Though she lives and works elsewhere as part of the Bahamian diaspora, there is something poignant in the way that themes from home, from her Bahamian upbringing, and the rhythms of life here, seem to find her and further ground her unshakeable connectedness to home, rather than emphasize her displacement or distance to it. 
Long-time educator and advocate for Bahamian students abroad, Frorup's colleagues, co-workers, and students at the University of Tampa (where she teaches) know of her propensity toward rescuing refuse and finding eccentric and obscure treasures in the discarded matter of others. The maintenance staff in particular have grown to become accustomed to her aesthetic and know how to spot the vein of gold in the proverbial trash mine. This speaks not only of Frorup's love and camaraderie with those in her various communities (and the reciprocation of that love), but also of the open, collaborative and decidedly accessible nature of her work – amusingly ironic when we think of a handrail and the support and accessibility that in itself provides.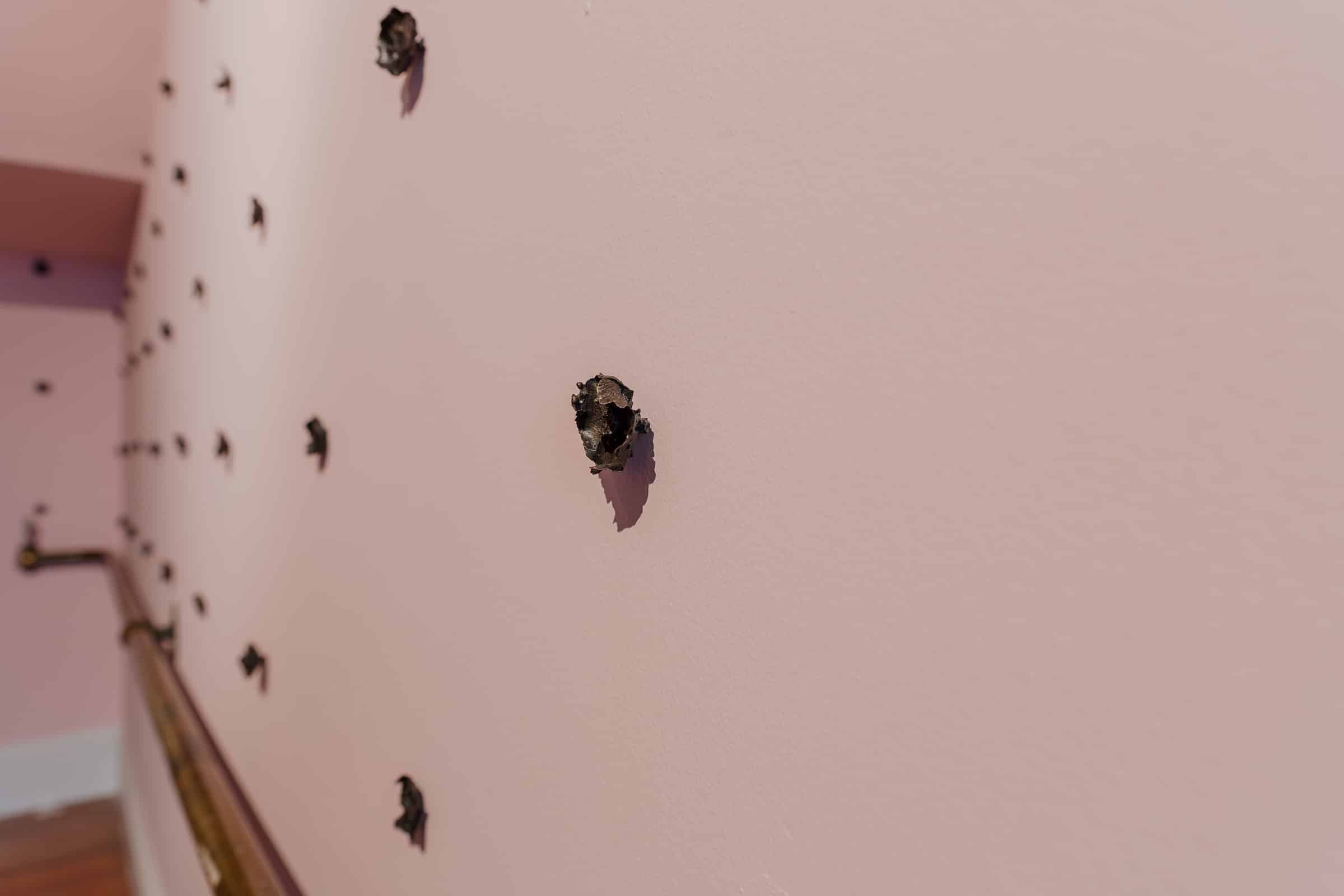 Placing initial impressions of humour and playfulness aside for a moment, these works are profoundly loving and act as a sort of caretaking and conservation of the narratives and stories inherent in the objects we touch and leave our traces upon as human beings. Frorup's practice has this deeply human quality of contrariness – turning rubbish into deified and dignified objects, hits of both playfulness and the traces of pain and the difficulties in the human experience. We are the multiplicity of our experiences housed in one maddeningly vulnerable yet resilient physical form, and the things and people we touch become part of that story. From Duchamp to Dada, to arte povera, the use of everyday items in artwork is an established practice in our times. However, we would be remiss to not pay particular attention to the joy and candour in Frorup's work, how she is kindly offering to be a balm and a gentle steward to the storytelling of the objects and experiences that find her, for our benefit as much as hers.  
While much of her collecting comes from an act of love, well-cultivated curiosity, and the determination to hold onto one's sense of childlike wonder, for some of us the forms and images can also trigger a tender place deep in our root. There is something uncanny, frighteningly familiar, that makes our wounds around scarcity in the region feel activated. In the Caribbean space, The Bahamas included, we are born into such a complex and dizzying culture of post coloniality – our beauty and joy are also tied to pain and struggle in a way that demands double-consciousness the way her weighty sculptures command space.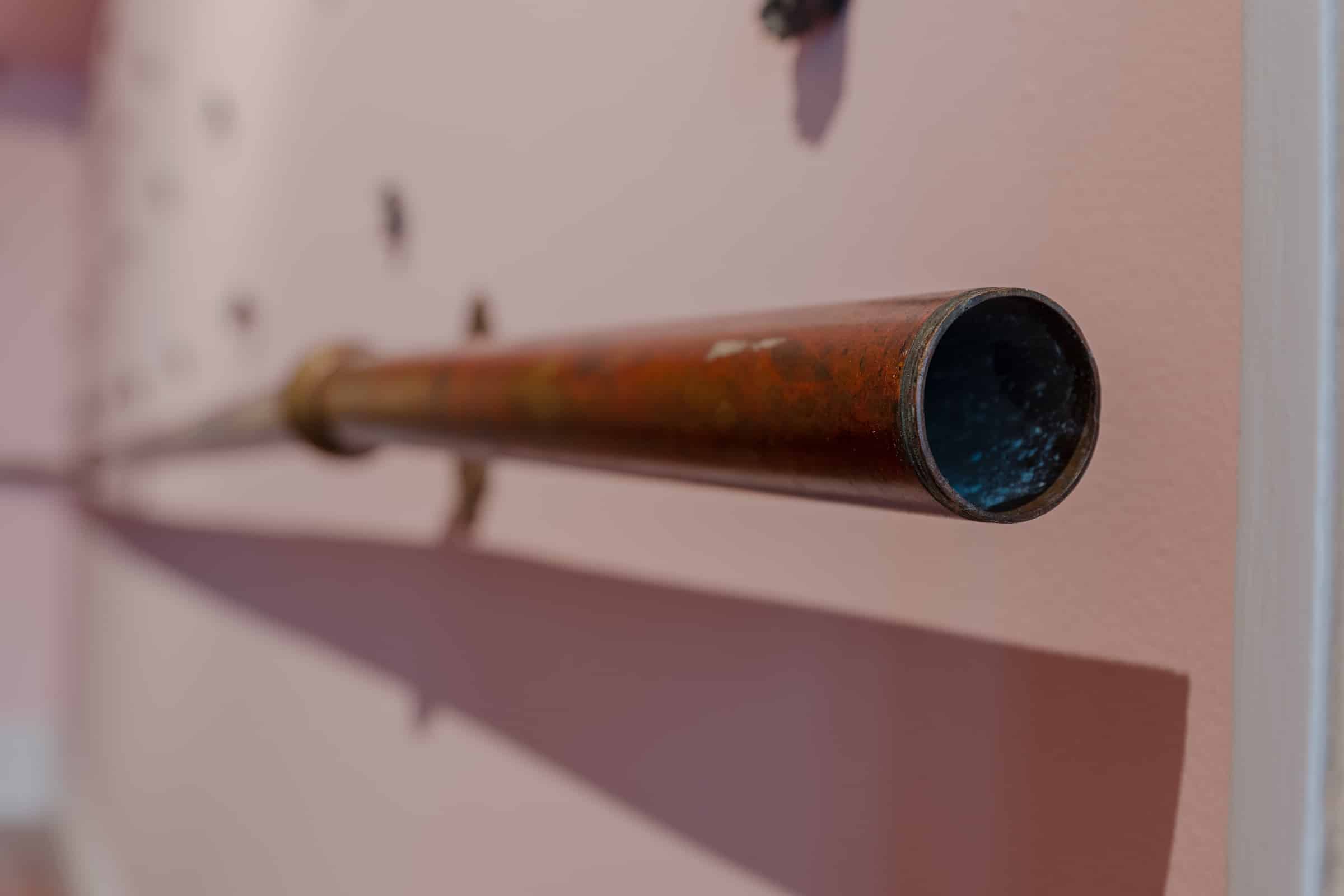 A music box is a thing of delicate elegance, but the sound – when out of tune ever so slightly – can begin to sound like the prelude or undertone of something sinister simmering beneath the surface. A brass handrail is a functional object discarded and destined for the dump, but it can also be a reminder of our need to reuse and recycle and salvage as much as possible when coming from a place where too many struggle to make ends meet. We grow up a certain way, most of us here, and know what it is to recycle and upcycle – long before it was branded as part of a trendy global initiative to help the planet. We know and remember when it was a point of shame to have hand-me-downs, pre-used, and old things. 
In some ways, Frorup reminds us that nothing is useless, some things merely are just waiting to be re-loved in a new way. She reminds us that objects can have full lives too. Loved correctly, a ballerina from a music box, a "rose" skirt from a coconut, and the hollow tubing of a handrail can become something memorable, together. It is this piecing together of the broken, of the unloved, that reminds us of the syncretism and process of melange that make the Caribbean and its diaspora so heartachingly beautiful. Fragmented and displaced things being uprooted, given a new context, and thriving in it despite everything working against their survival – what is more Caribbean than that?  
For those who are observant, gentle, and curious, there are a total of 3 interactive music pieces in the exhibition waiting to melodically whisper their stories to you. "The Whimsical Collector", curated by Averia Wright, will remain on view through Tuesday, September 6th 2022.