Since it was established 11 years ago, the annual Transforming Spaces art tour has sought to introduce locals to the country's artists as well as galleries and art hubs around New Providence. A bus tour seemed the appropriate way to guide guests to each creative space, providing them with a solid overview of some of the island's established galleries. Over the years, the art tour gathered a faithful following, who showed up each March to see what the art community had come up with.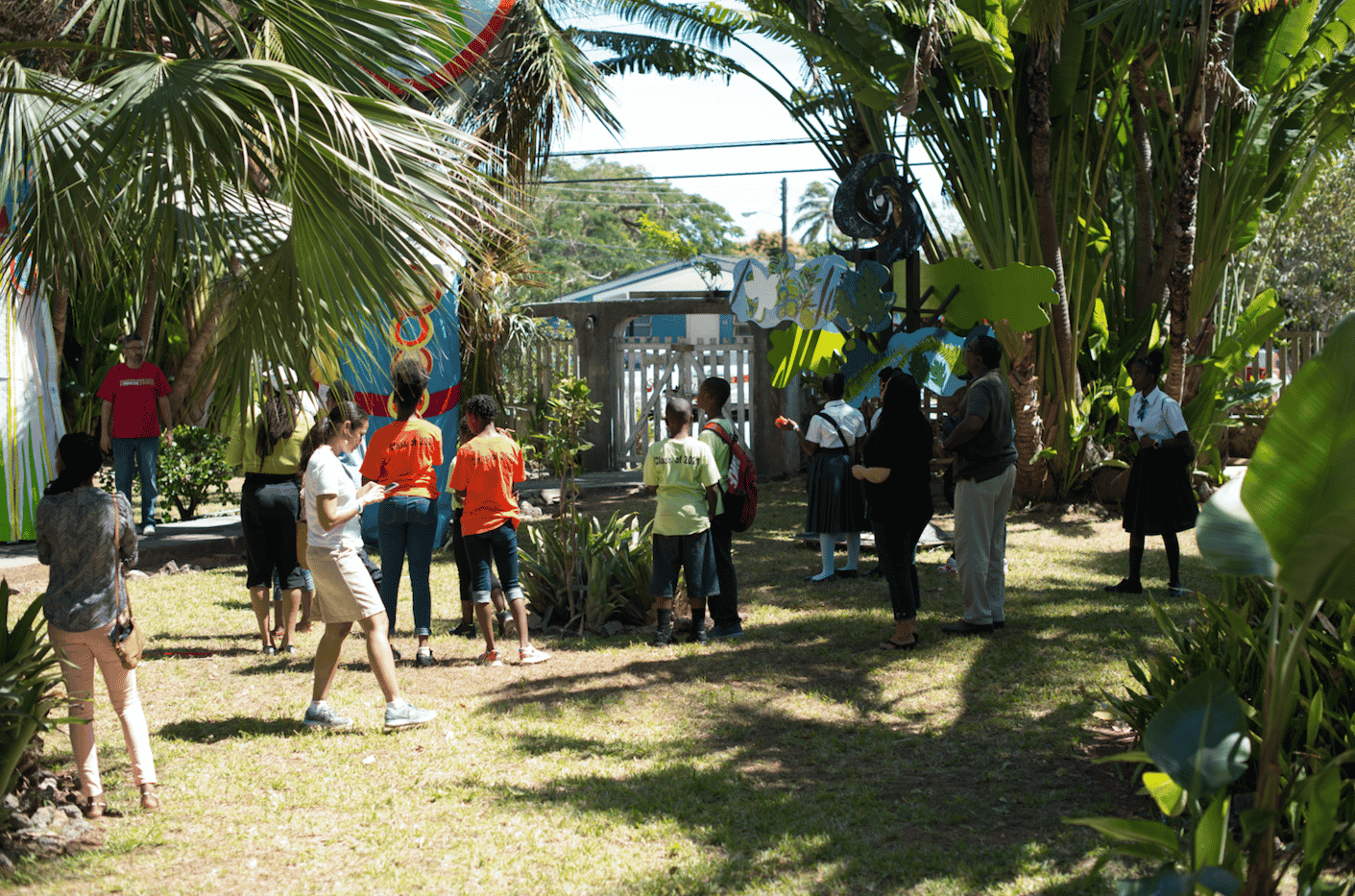 Themed "SWELL: Community + Collaboration", the 2016 Transforming Spaces tour (TS2016) was all about emphasizing community, and the Transforming Spaces committee altered its format significantly. New and unconventional spaces participated in the festival, which also featured pop-up events throughout the week of March 7, culminating with tours on Saturday, March 12 and Sunday, March 13. Instead of assigned seating on buses and formal tour guides during the TS2016 weekend, the 2016 Transforming Spaces (TS2016) offered guests the option of walking to each exhibition space and spending as much time as they liked at each space, or hopping on a shuttle to the next location. "When you're doing something that has been successful for 11 years, it is sometimes easy to keep doing what you've been doing," said Jay Koment, Transforming Spaces president and co-founder. "If it's good, why change it? Well it has to be changed because that is what art is supposed to do. It's supposed to be leading. So that's what we thought we would do with Transforming Spaces."
New to the Transforming Spaces itinerary were the Central Bank, which opened its gallery, Great House and Verandah House to exhibiting artists, and the Towne Hotel. Other spaces included the D'Aguilar Art Foundation, Hillside House, the National Art Gallery of The Bahamas and Popopstudios International Center for the Visual Arts. The Towne Hotel, located on George Street, offered five rooms on its top floor to serve as booths for exhibiting artists, as well as its rooftop patio and pool area for socializing.
The hotel was intended to be the tour hub, and hosted social events on Friday evening and Saturday night with performances, music and food. Both events were well attended, with Saturday tour goers returning for the evening festivities, which carried on until 11 p.m. "I think the best thing I felt about this year's tour was the overall willingness to take a chance on doing the Towne Hotel and to make changes," said Koment. "I was really pleased that we took that chance to do something different; that was perhaps the best part of it for me, and I thought the Towne Hotel was a step in the right direction."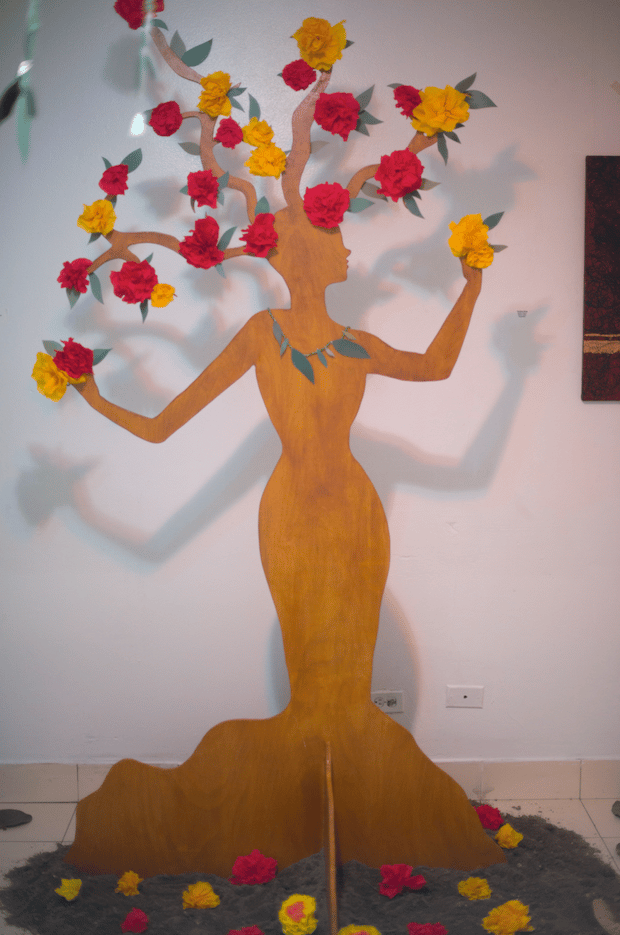 For Pam Burnside, encouraging TS2016 guests to explore Downtown Nassau was an important part of developing the format. The Creative Nassau co-founder has long been an advocate for showcasing all the historic city has to offer. "I think having Downtown Nassau involved was very important because people could walk and actually see a lot of the traditional and historic buildings they had never paid attention to before, as well as get to know the Towne Hotel. Most Bahamians hadn't seen it before. So I thought it was important to bring awareness to traditional Bahamian architecture," said Burnside. On their way, guests may have noticed works like June Collie's mural "The Beat Drum Club", which was commissioned by the NAGB and now brightens a formerly dark corner on George Street.
Another highlight was being invited into the Central Bank Great House, which serves as a breezy, colonial cafeteria for bank staff. A little further out of the way, at Popop, royal palm trees were decked out in 30-foot Junkanoo 'puppets'. Still, there were some tour goers who missed the traditional guided tour format. To maintain the tour's appeal and to improve on what most feel was a good offering this year, the Transforming Spaces Committee will be ironing out kinks over the next 12 months in hopes of bringing the tour's new centralized setup to international art fair standards.
"I think on the whole we got a very good response on the new format from the people who came," said Burnside. "It was important for us to try to develop the tour downtown, so that when people come into the city, they know there is more going on. We have a vibrant art community and we want them to take part in it. We want people to see that we are cutting edge and our art is as good as art anywhere."