by Abby Smith.
On Saturday, February 4th, 2017, the NAGB held a workshop conducted by Dede Brown using her NE8 submission, "Just Another Version of You" as a reference illustrating the study process of her mixed-media piece.
The workshop had 15 participants of various ages and skill sets ranging from elementary school students to adults. Before the beginning of the workshop, Dede gave the group a brief introduction in the gallery about the processes she took to create the large-scale piece and its many influences.
Many of them were enthusiastic about learning how to create miniature three-dimensional studies and immediately focused on which photos and magazines to use for their pieces.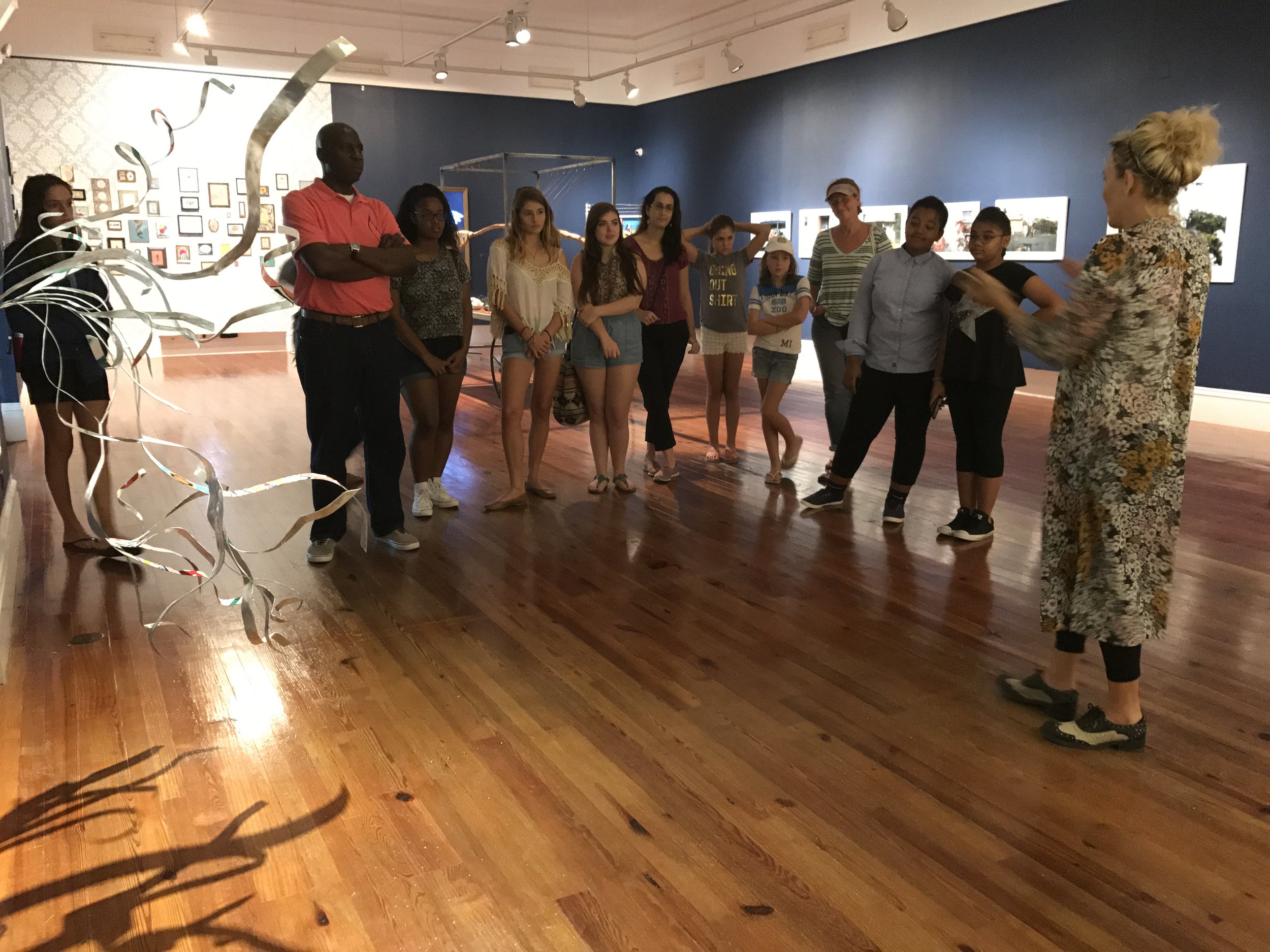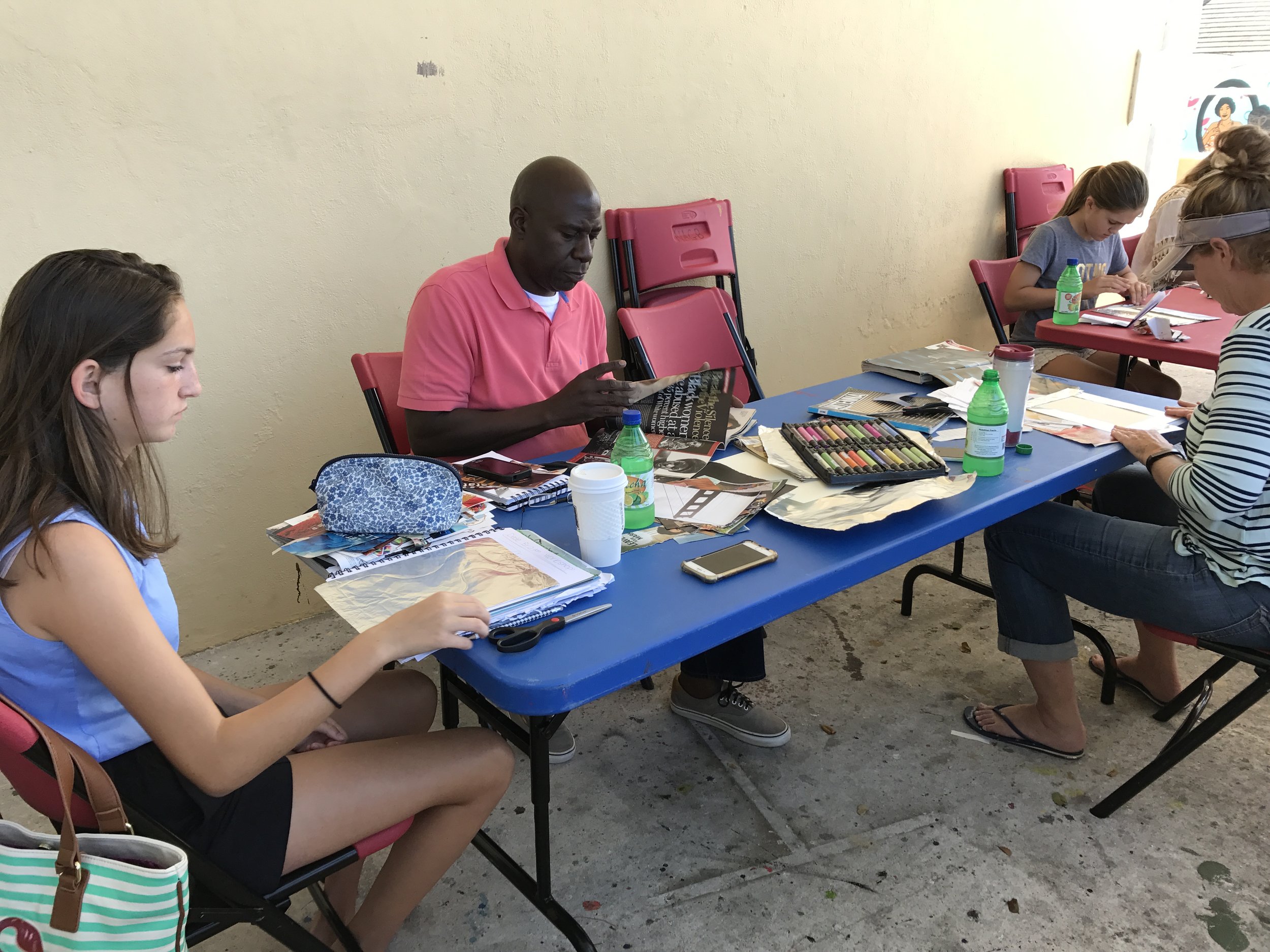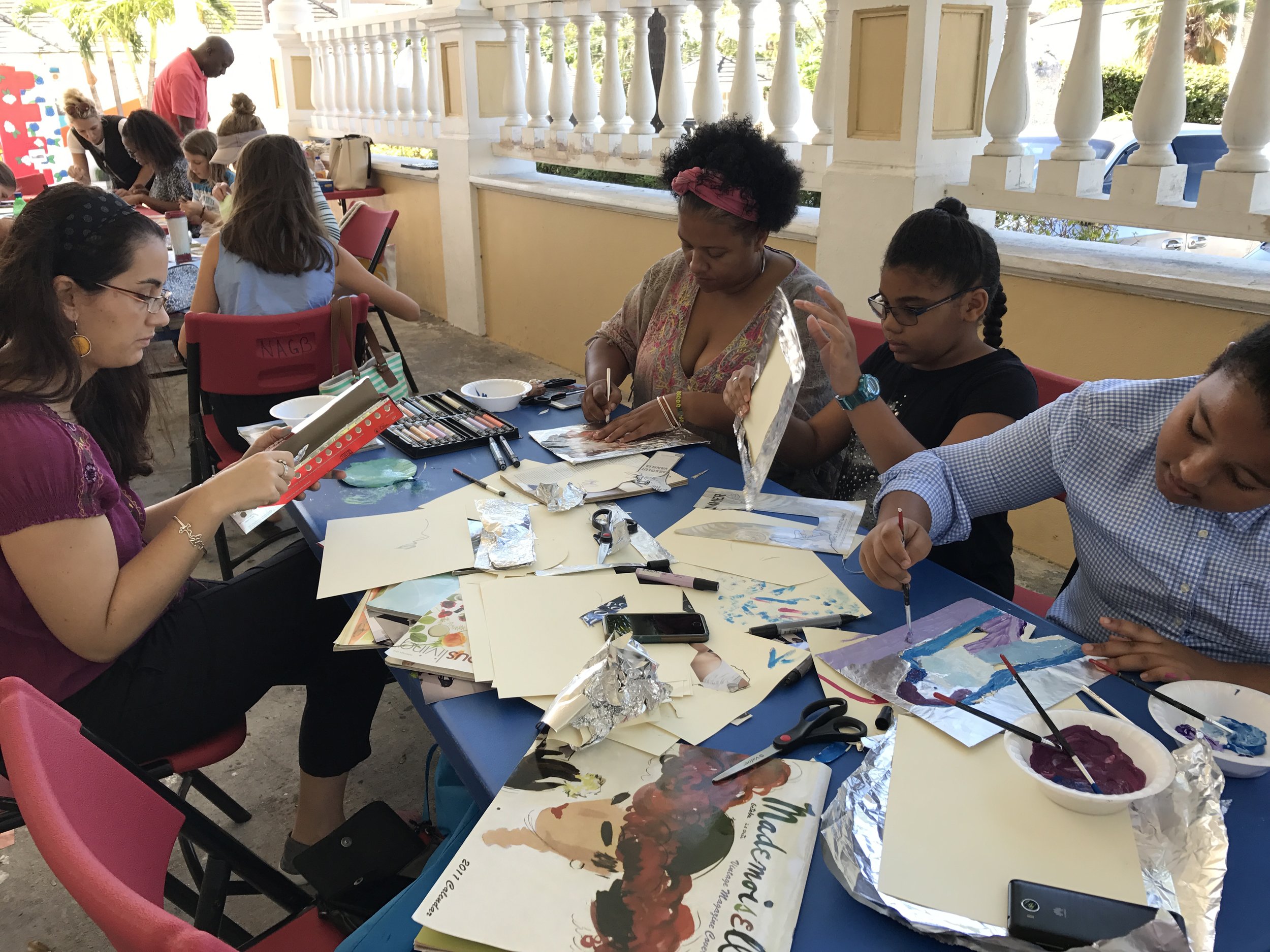 After much concentration, the pieces created were celebrated by Dede as she was impressed with the creativity of each participant. Overall, participants felt a sense of achievement as many of them were inspired by seeing Dede's NE8 piece in real time and were able to mimic in their way similar versions of Dede's piece.