This past Tuesday the Curatorial And Education staff had the amazing opportunity to install art in the Government House, just down the road from us. Over the course of 4 hours we installed 5 paintings and rearranged many more. One of the highlights from the day was trying to move Jackson Burnside, Stand Burnside and John Beadle's mammoth piece, Enigmatick Funktication (which is 52.75 inches by 175 inches large!) down West street to Government house. Thankfully, the Curatorial team is made up of very strong members!
We hope you enjoy the photos, feel free to send us a line if you want to see more.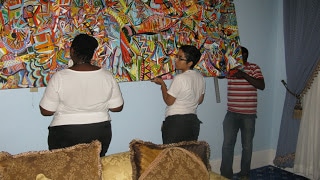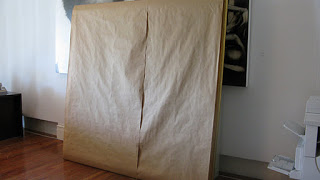 Note: A hearty congratulations to Giovanna Swaby, the grand prize winner of our December trivia!
If you'd like to book a tour with the NAGB, please call 242-328-5800. Feel free to send us a comment or email, we look forward to hearing from you!