This summer, the National Art Gallery of The Bahamas wishes two of its most valued employees farewell as they prepare to take the next leap in professional development.
Former NAGB Assistant Curator Averia Wright and Gallery Assistant Jodi Minnis said goodbye to gallery this week in anticipation of heading north, where they will pursue academic advancement at Ohio University and Goldsmiths, University of London, respectively.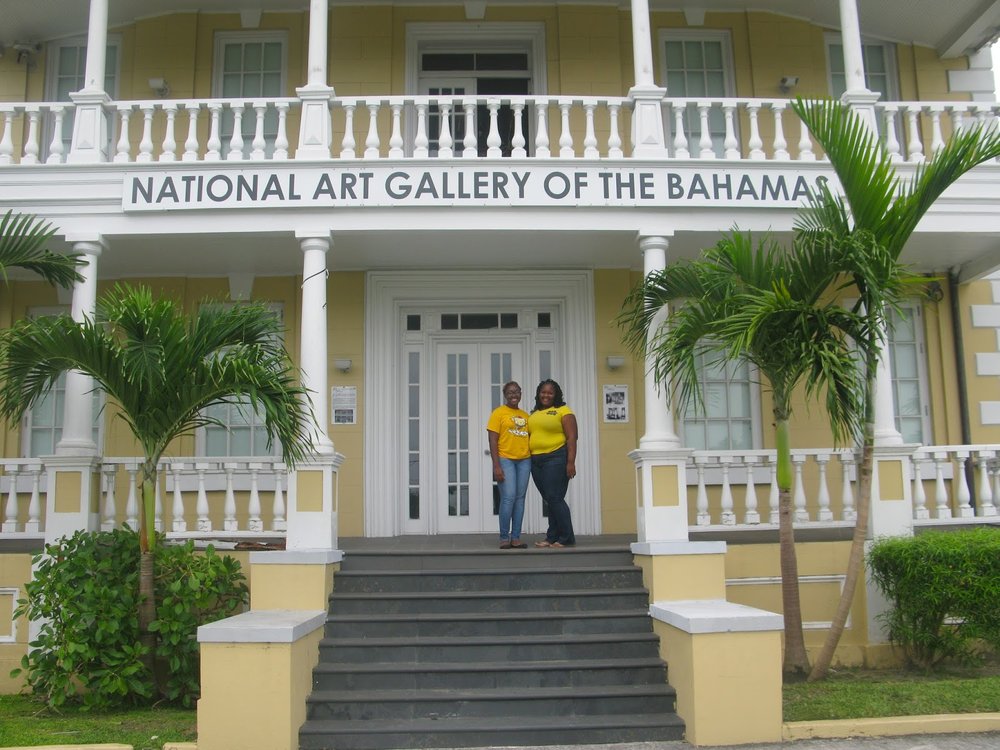 Averia Wright
After spending four years at the gallery, where she advanced from curatorial trainee, Wright now looks forward to earning her Master's of Fine Art in Ohio University's sculpture and expanded practice program. Already an established ceramicist, Wright previously studied at The College of The Bahamas and University of Tampa, where she graduated with a Bachelor of Fine Art with concentration in sculpture.
Her accomplishments have not gone unnoticed. This summer, Wright was announced as a recipient of the prized Harry C. Moore Memorial Scholarship in the Arts provided by the Lyford Cay Foundation. The scholarship is awarded to exceptional practitioners in the fields of fine art, performing art, writing and arts education. It offers up to $15,000, annually, for tuition and living assistance while studying abroad.
That kind of support will come in handy during Wright's three years in Ohio, as she lays the foundation for her future. Having spent years learning the skill of curating, she now anticipates getting back to the roots of her creative career on a full-time basis.
"I expect the gallery to continue to thrive and meet new platforms, but personally, I'm looking forward to being more serious with my professional artwork," she explained. "John (Cox) said it best when he said 'You facilitate other artists and their dreams working at an institution like this'. So being able to focus on myself and my practice is something that I look forward to."
These are not the only long-term plans she has for her future. Like many artists before her, Wright hopes to use her skills and aptitude to influence younger generations by teaching.
"I think that having started my ceramics journey at the College of The Bahamas, I see myself going back there to work as a professor," she said.
Her affinity for the arts community in her homeland is something she shares with Minnis.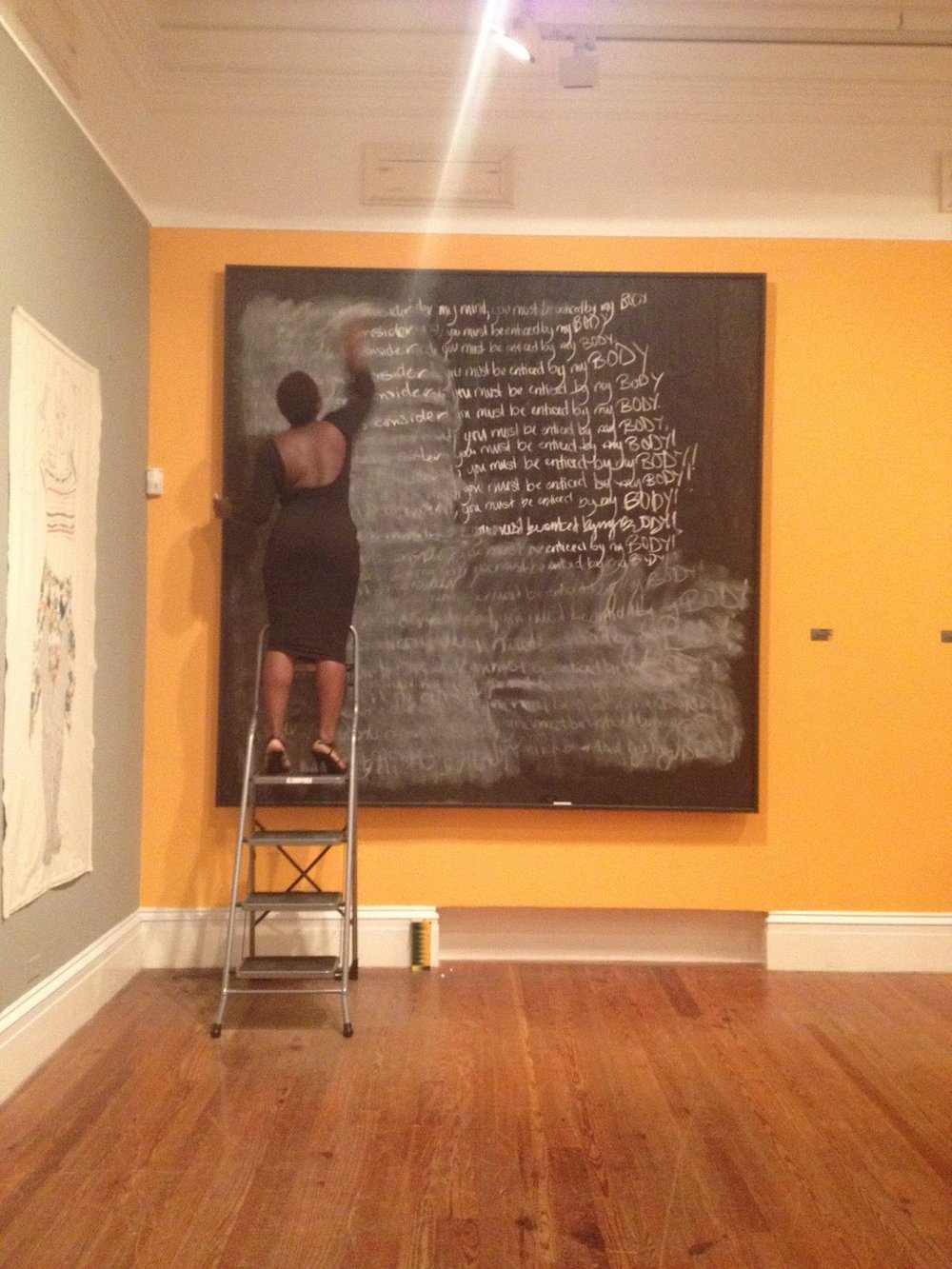 Jodi Minnis
For just over a year, Minnis has juggled her work as an artist, assistant curator at Central Bank and NAGB gallery assistant. Her project management skills will come in handy in August, when she is expected to take part in an invitation-only residency program and prepare for travel to the U.K.
Minnis will be an artist in residence at the annual Aruba-based Caribbean Linked program. Caribbean Linked is organized by the Ateliers '89 Foundation, ARC Inc. and Fresh Milk Inc. This year it will be held August 12 – 31 and aims to provide a forum for connecting young visual artists, writers and curators throughout the region. The program's administrators hope the residency will allow participants to exchange ideas, build on their professional networks and foster relationships. This year will make the third edition of the program.
Following the program, she'll be on her way to London to pursue a Bachelor Degree in art history.
Reflecting on her time at the NAGB, Minnis recalled her most memorable experience at the gallery – helping hang Ace of Spades, the tribute to Gus Cooper.
"I saw how fun it was, actually collaborating with the Junkanoo people and John Beadle was curating the show. I think that was most memorable – seeing how a community of people came together to work on that one exhibition," she said.
After her completing her bachelor's Minnis has plans to further her academic career with post-graduate degrees before returning home, where she hopes to serve as a gallery director or curator.
Going in with a mindset sure to earn her success in her field, she said: "I've learned to be a problem solver, a solution finder more than anything, in any capacity. And, no matter the job title, whatever is required of you in order to get the job done, you should do."
Equipped with ample know-how and commitment to their practices, the NAGB has faith that both Minnis and Wright will be paying it forward for many future generations. The National Art Gallery of The Bahamas wishes both artists well in their academic and professional journeys.