By Kevanté A.C. Cash
Bahamian-British musical artist Def Ninja shows the beauty in grappling with the complexities of teenage mental health issues in his latest project "anxiety 22"
"This project really represents me exorcising my demons in the aftermath, kind of confronting my childhood trauma, figuring out how I've gotten to this point in my life and accepting the responsibilities of manhood, realising I'm meant to work towards something greater than myself."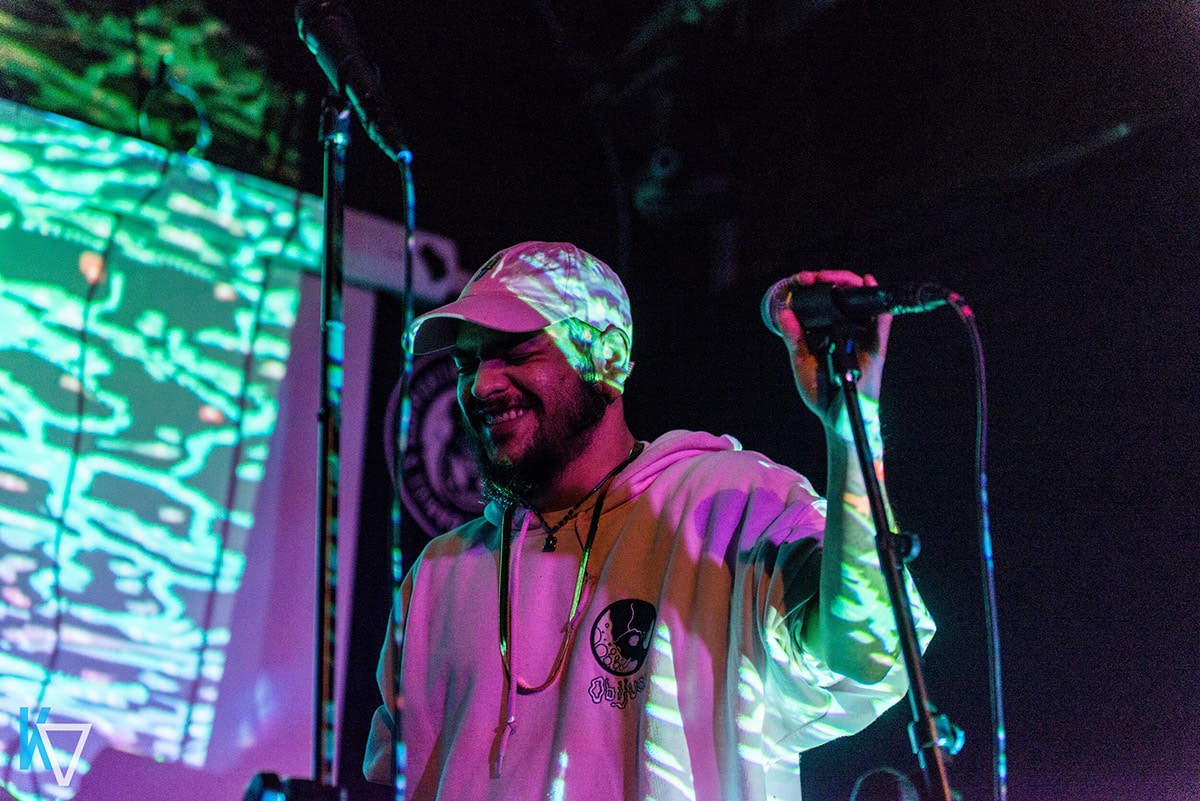 Def Ninja, Photography by Kulvir Bhambra.
When I think of Def Ninja's latest project "anxiety 22", I am reminded of Drake's lyrics in the 2010 classic, "Fireworks", that says, "From the concrete who knew that a flower would grow."
From a young boy forced to face the only constant truth about human existence – that which is death, Bahamian-British musical artist Kiron Hanna, otherwise known as Def Ninja, used writing as the antiseptic to nurse the wounds of his suffering, as the pen was the needle stitching flesh back together over and over again.
"As far as I can remember, I've always had an innate gift for writing. If I were to pin it down to a specific 'moment' I'd say it was when I was around 11 – my mother sat me down and forced me to write in response to a mental breakdown I was having, which honestly happened a lot at the time. I dealt really heavily with anger and mental health issues throughout my childhood and writing served as a 'pressure valve' of sorts to help me get through some of my more difficult moments. Whenever I had difficulty processing and expressing my emotions, I would sit and write."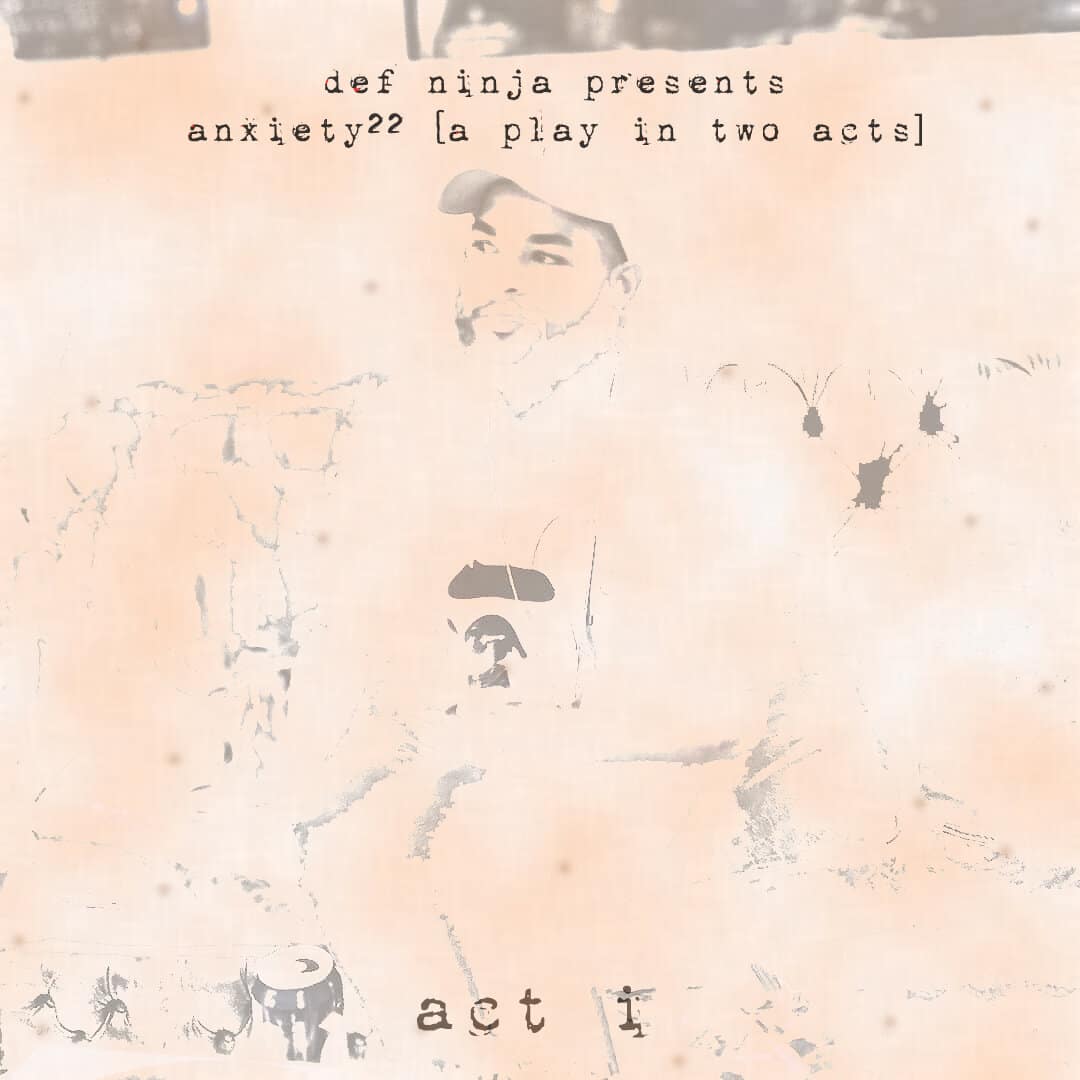 Album artwork designed by Kiron "Def Ninja" Hanna.
Arguably a mature approach to take when battling mental health issues, considering Bahamian society doesn't always lend an ear to acknowledge the plights of the Black male…and Hanna would agree.
One can picture the holistic progression in his personal journey as they listen to the tracks in the first half of his second album, "anxiety 22: Act I" – it is not easy to listen to due to the psychedelic nature in its acoustics at first, but just as life, once you're settled in and make adjustments, you are able to enjoy the ride.
After writing through those early-on difficult moments in his life, Hanna seemed to gain a knack for the production part of music-making, as he sold CDs that he had mixed the night before in the schoolyard to his peers in Nassau. However, he said the musical world and the potential to flourish had not been made real to him until he moved to England.
"When I moved to England at 15 I think it was like a starter's pistol going off for me because there was so much more opportunity to get out and do things with my work compared to how small the scene was in Nassau. I would literally go out to any and every open mic, free studio space, networking event; anything I could do to try and get my foot in the door. Looking back on it all, I'm really nostalgic about the early days and just having that sense of freedom of being able to perform on stage for the first time."
As for how he would define his sound, other than the mere description of "psychedelic acoustics," he says: "I'd say my work definitely has a soulful boom-bap vibe with a 'trappy' electronic tinge to it occasionally. At the same time, I try to keep it eclectic to avoid pigeonholing myself to a certain form or style. My versatility, in terms of the influences I draw from, really allows me to drift across different sub-genres in hip-hop. I was raised on a diet of jazz, reggae, dub, R&B, soul, funk and East Coast hip-hop so I'm really blessed to have been brought up with an affinity and ear for different musical styles. I'd say artists like Gil Scott-Heron, J Dilla, Madlib and MF DOOM really inspired me to get my career off the ground when I was younger."
He also credits 'golden age hip-hoppers' like Nas and ATCQ for influencing his diction and flow delivery alongside producers like Flying Lotus for influencing his approach on mix-mastering the sound. He says independent artists like Odd Future and Raider Klan have been the main source of inspiration in terms of understanding the (how to's of) marketability of the independent artist.
In comparison to his debut project "Past Due," released in 2016, one may notice the slight differences in the audio aesthetic. He notes these changes to be more of "an industrial, synth heavy sound and the subject matter on this album proved the perfect testing ground for [him] to finally break out this kind of sound". A bit of a rebel, these choices were indeed intentional.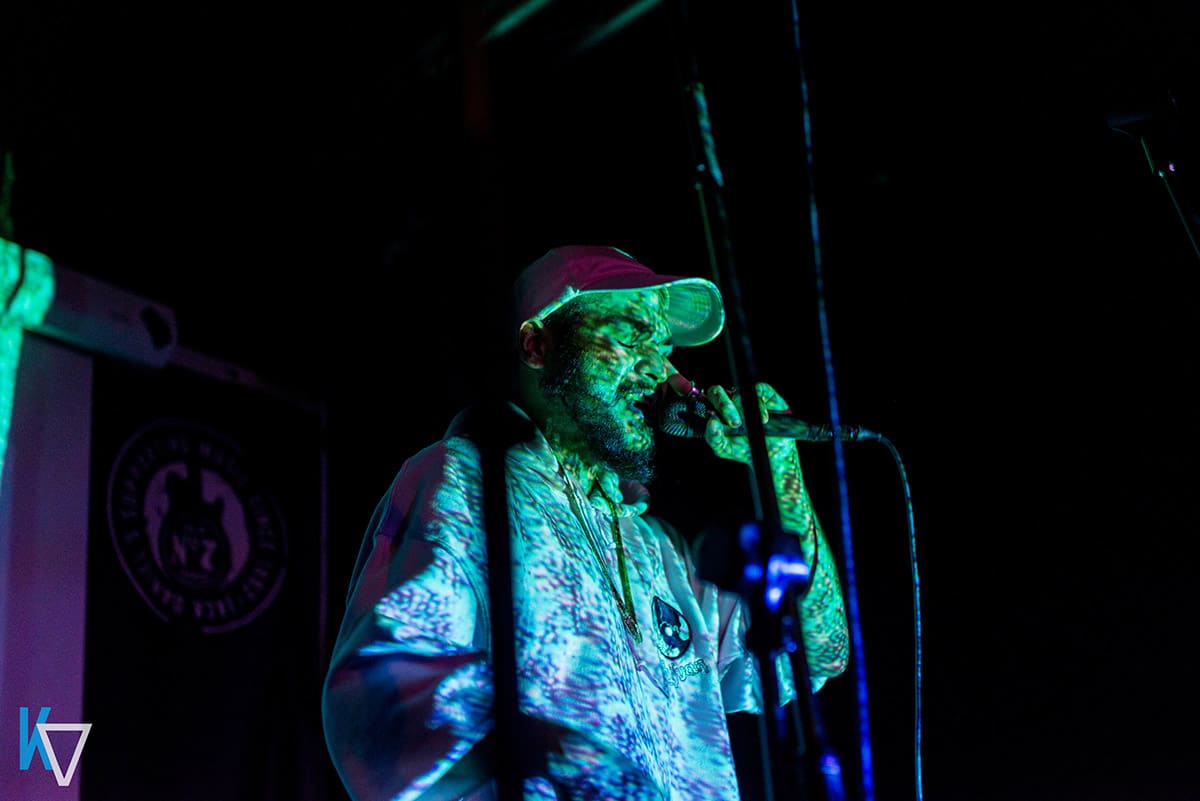 Photography by Kulvir Bhambra.
"With this project I really wanted to break out of the box as a creative and make a piece that doesn't necessarily function comfortably in terms of listeners engaging, I wanted to experiment with a completely new style without dumbing it down for presentability in the slightest. I feel like the production aesthetic in new-age hip-hop has been subverted and is very gentrified and 'safe'; with companies adopting the aesthetic for marketing purposes. The independent beat making scene has been a fertile ground in the last decade for forward thinking ideas in music production and I feel it's taken a step back recently because of commercial interests adopting the aesthetic and ruining the organic vibe. In that vein, I really wanted to go for a sound that rejected that 'commercial' aesthetic, a sound that doesn't quite place comfortably anywhere, in celebration of the freedom of style in the Soundcloud scene I came up through."
The message of the music is just as powerful as the musicality thereof. On a track entitled "bGU", Hanna contemplates the complexities of being light-skinned, male and what that means for a Caribbean person grappling with anxiety. He says this is the first time he's allowing his vulnerabilities to bleed through earplugs on a project and it's never been more freeing to unshackle himself.
As far as decoding the title of the project, Hanna explains: "In writing this project I had lived through maybe the roughest patch of my life. My mother had been diagnosed with ovarian cancer just as I turned 18, and I barely made it into university with my results. At the same time, I was keeping company with the worst of crowds away from home and really destroying my mental health at the time with my actions. I think when she passed away, it was the hardest thing I've ever had to deal with, and was hell-bent on destroying myself in the state I was in.
"I managed to survive until graduation, finishing with first-class honours but ended up in a dead-end call centre job fresh out of university. I honestly had lost my love for life and didn't care if I lived or died the entire time. More than anything, if I was to describe that stretch, it was the crippling anxiety of it all, of transitioning so violently out of childhood into adulthood, being thrown off the cliff. This project really represents me exorcising my demons in the aftermath, kind of confronting my childhood trauma, figuring out how I've gotten to this point in my life and accepting the responsibilities of manhood, realizing I'm meant to work towards something greater than myself."
"anxiety 22: Act II" is scheduled for release on November 7th, 2019 and arguably presents the better half of the project in terms of aesthetic digestibility, according to Hanna. Listeners can stream the first half on service sites: Spotify, YouTube, Google Play and Amazon Music.
A true testament to the quote coined by Zen-Buddhist philosopher Thich Nhat Hanh, "no mud, no lotus", Hanna says: "My mama might have spent half her life stressing on trying to yank me away from trouble but you better believe she's gonna watch me shine from this point."