By Kevanté A. C. Cash
Melissa Alcena's work is not for the faint of heart. It is not for those of whom dismiss the work of introspection. It causes a discomfort in self; challenges interior and personal spaces and the world around it, especially if that self exists as a Black body traversing through a "post-colonial" society.
As one of the 38 artists supported by the National Art Gallery of The Bahamas (NAGB) in the Ninth National Exhibition (NE9), "The Fruit and The Seed" Alcena's work delivered nothing short of expectation. Her interpretation of the exhibition's thematic manifested as works seeking to return the gaze and dispel the notion of "othering", because truly, what is a "them"? What is a "they" if we are all experiencing the same aftermath outside of British colonial ruling? "Is the island not 21 x 7 miles even though the archipelago far flung? Why do we act as if we are so far apart?" With her biting and intimate suite of images, Alcena poses these questions.
Her eight portraits are the true embodiment of resonant words by iconic Black woman poet Audre Lorde, in her June 1981 keynote presentation at the National Women's Studies Association Conference in Connecticut. Lorde shares, "I am not free while any woman is unfree, even if her shackles are very different from my own".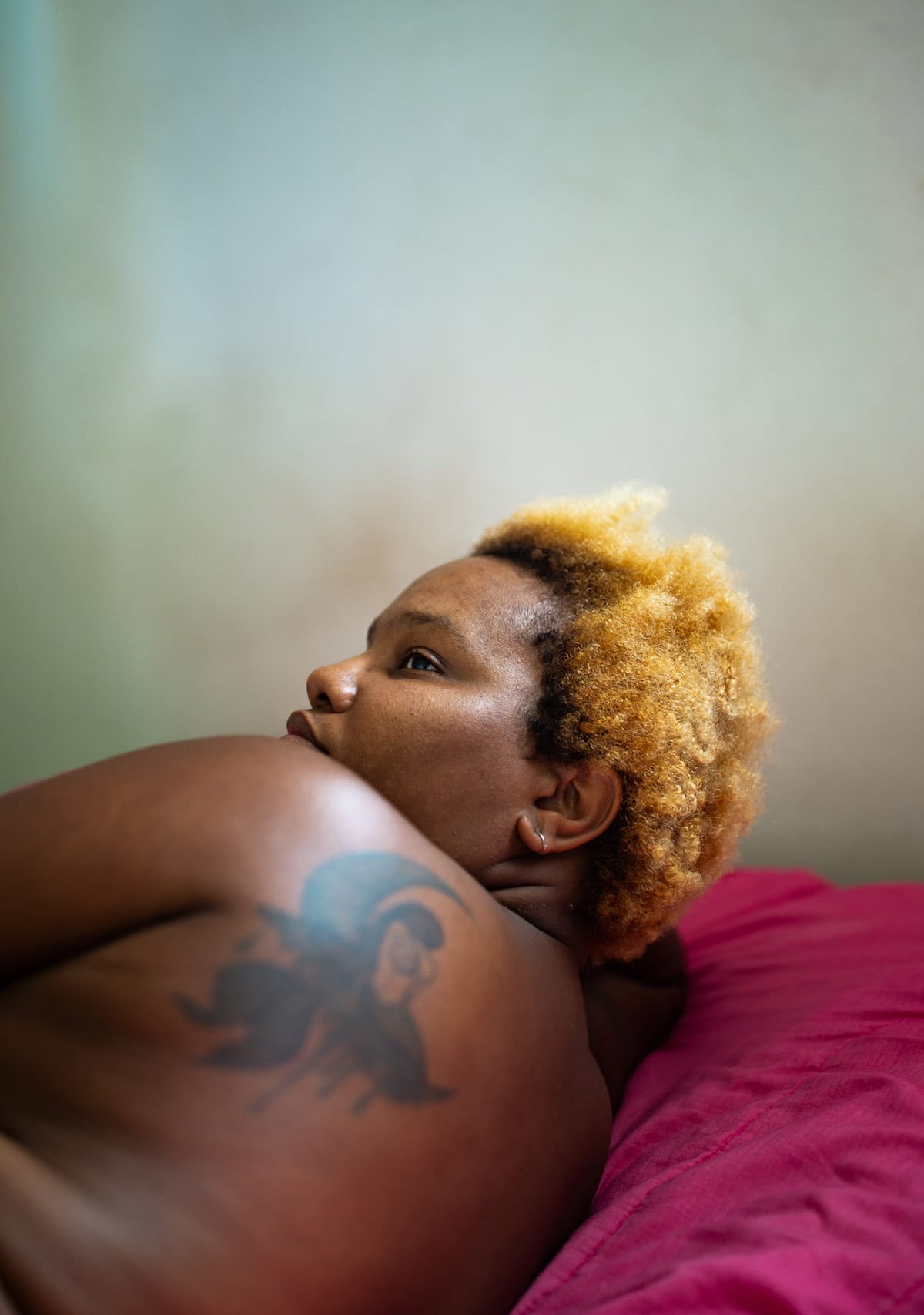 Renee (2018), Melissa Alcena, digital photograph on Hahnemühle fine art paper. 20″ x 24. Image courtesy of the artist.
Replace the terms "woman" with "Bahamian", and "her" with "their" and some might just be able to understand and process Alcena's work.
Though she submitted these works specifically for the NE9, the larger life work, of being drawn to capture the beauty, simplicity and complexities of Bahamian life through mostly Black bodies began upon her wanting to make a connection with her 'Bahamian-ness'.
"Growing up as multiracial in The Bahamas, I didn't have a strong connection to my Black family and I still don't have an authentic voice amongst my white family. I've always been in this weird position of going to schools or being in settings where I didn't look like I belonged there, and I was expected to act a certain kind of way or 'be Black'. I wasn't able to connect with anything on any level. All of these personal and political pursuits happened later on when I was trying to connect.
"So, I relate to the subjects on a level of being placed in a box where I'm supposed to be a certain kind of way because I am this particular complexion, and I'm only viewed in this way until I change it or show people otherwise – whether that is me being a Black woman artist not accepted as an artist because I am a Black woman or a Black woman who doesn't have this "thick Bahamian accent" and is not accepted as Bahamian. So, there are all these things I struggle with on a regular basis that makeup my objective for this project; so, I think I'll always grace people who feel like the 'Other' because I felt 'othered' in so many different ways."
Alcena says the process of preparation for "The Fruit and The Seed" started earlier in the year but cemented and grew stronger when she decided to take the Over-the-Hill tour coordinated by the NAGB in November. She looked for subjects who would communicate her message well through photographs. 
"I did what I always do when I see a person I want to photograph – tell them what it is that I'm doing, ask if they'd like to be a part of it and respectfully take their portrait. The most difficult part is oftentimes not taking the photo, it's communicating with the person and making them comfortable and to understand that you're trying to get the best of them and not turn them into something they aren't. I know if someone came up to me with the wrong delivery, I wouldn't consider it. I also always have to keep in the back of my mind that a lot of Bahamians are not exposed to photography as an art form.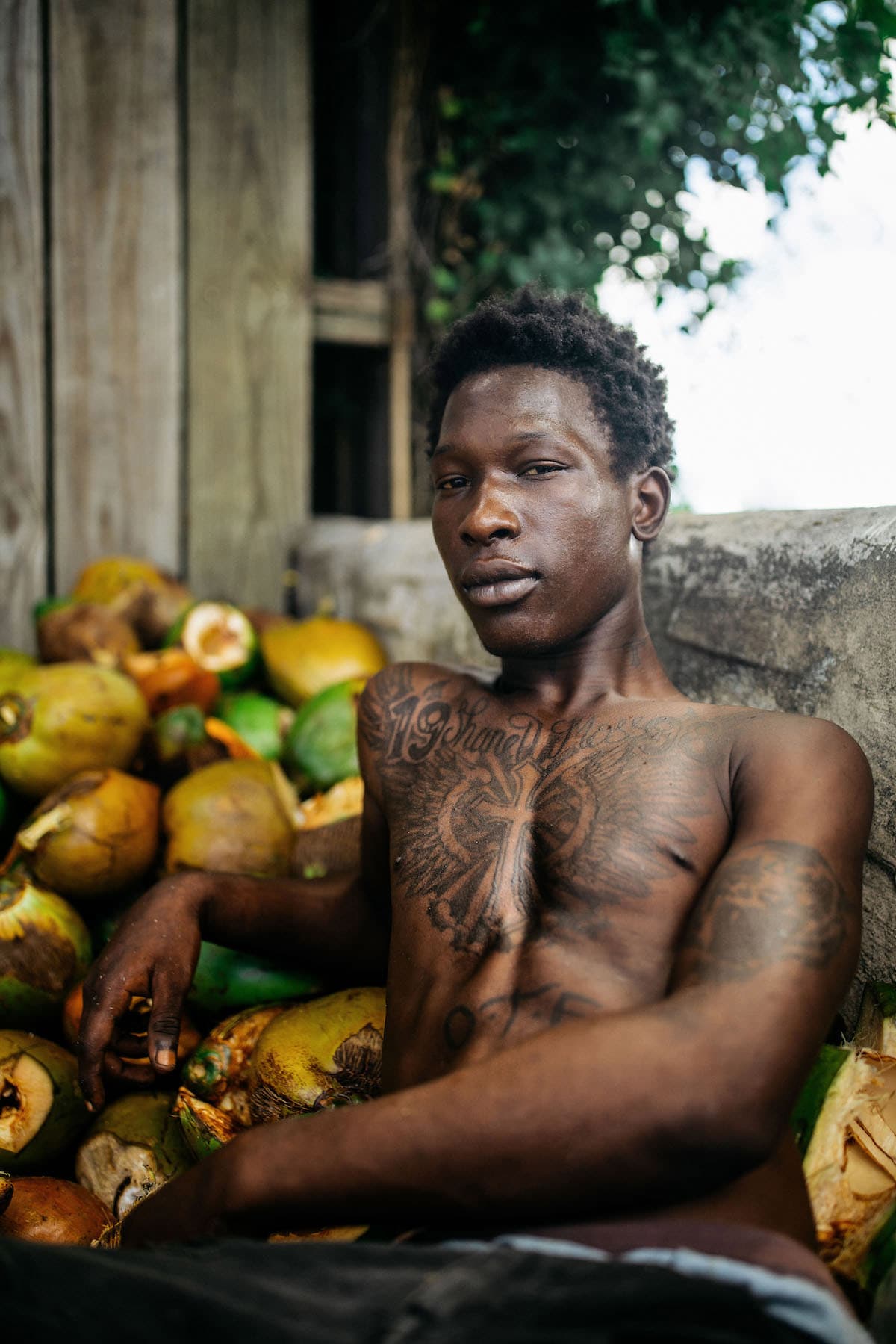 Cassell (2018), Melissa Alcena, digital photograph on Hahnemühle fine art paper. 20″ x 24. Image courtesy of the artist.
"So, when I enter these communities and approach its people, I'm doing so on their terms. I'm not in the business of taking photos of people when they feel they don't look their best because then that becomes a poverty issue. When you feel good about yourself and don't mind me taking your picture, then that's a difference. I've approached people before where they've said 'I'd love to help, but my hair's not fixed today' or 'I would've done it but I'm not as fixed up as I want to be' and I always say 'that's not a problem', because I totally understand that.
"With poverty porn, you're taking photos of people in a way they wouldn't want to be seen firstly, and you're also not delivering a message where the person is being uplifted in any way in the photograph. You're downgrading the person and making them look like a sad case of an individual and that's definitely the opposite of where I want to come from."
As an artist, sinking deeper into her practice, Alcena says this project has proven a reminder to self – that she's capable of taking the photos she wants and sets out to capture.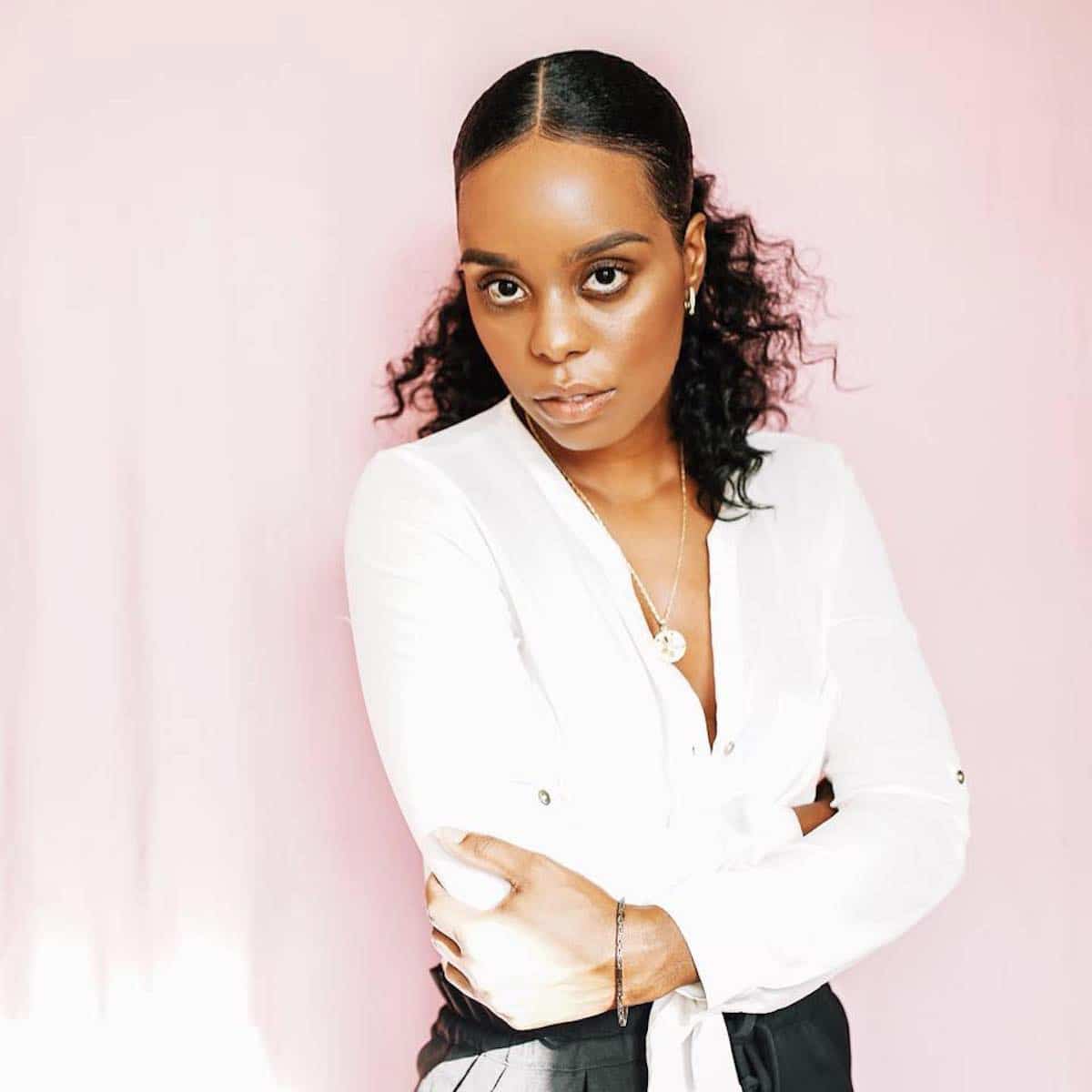 A portrait of visual artist Melissa Alcena
"I've come to a place now where I've realised that I want to be more abstract. Prior to that, I took a lot of face-on photos that was very direct to the viewer, but this time, I ended up picking photos where not everyone was facing the camera, and that created interest. I discovered how much I enjoy that mystery, and or not knowing everything about the subject in the frame. I've gone from one extreme and eager to go to the next, and try to explore how to get a message across without having a full idea of what's going on. Putting some ambiguity in there!
Alcena adding, "In one of my submissions, there's an image of a young boy in Yellow Elder whose head is turned away from the camera and he's playing with a plastic bag barefooted in the dirt, and I realized how strong that image was when I thought about how in The Bahamas, we act like children don't do that – that they don't play in dirt barefooted with plastic bags, and the image challenges you to question 'what's really going on here? Is this even The Bahamas, and if so, what does that mean?' There's another narrative beyond what's seen; now questions arise because you're suddenly interested in this child and his/her story. I've realized that's what I want to do, this is my curiosity."
Alcena says the NE9 has given her insight on the direction she'd like to take her work in the future. She's already begun with a new series exploring her multiracial identity through mixed race couples and biracial people. She says she wants her art now to investigate the issues she wrestles within.
Works by Alcena and the other 37 artists of the NE9, "The Fruit and The Seed" are on view now through the end of March 2019 at the National Art Gallery of The Bahamas. The NAGB is open Tuesday – Saturdays from 10:00 am to 5:00 pm, and Sundays from 12 – 5:00 pm, with Sundays being free for ALL Bahamians and residents.