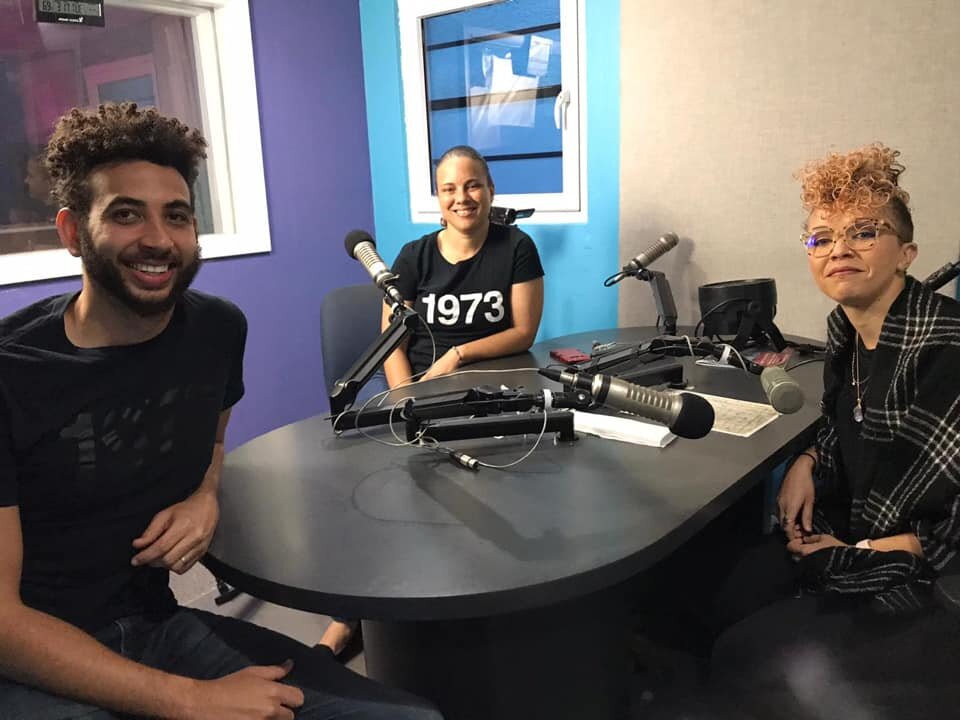 On tonight's Blank Canvas guest host Katrina Cartwright, NAGB Education and Outreach Manager, is joined by NAGB colleagues Natalie Willis, Assistant Curator and Blake Fox, Education Assistant. Both Willis and Fox have recently returned from North Eleuthera where, they worked with Zearier Munroe, Community Outreach Officer, to take the newest iteration of the NAGB's Inter-Island Travelling Exhibition (ITE), "From Time: Water Has A Perfect Memory" and its accompanying programming.
From Time" functions in some ways as a time capsule, using historical knowledge and visual interpretations to engage with the country's past and present and envision a more hopeful future. Co-curator Willis speaks to the process of developing and planning this exhibition in collaboration with Munroe. She and Fox discuss the impact of this programme and adapting to and overcoming the challenges that are an intrinsic part of taking the ITE to the Out Islands. Now in its fifth year, the ITE has been taken to six islands.
The exhibition will be on display March 12th-April 18th, 2020 at Worker's House Meeting Room in Governor's Harbour, Eleuthera. The pop-up gallery will be open Tuesdays and Thursdays 10:00 a.m. – 3:30 p.m. and Saturdays 10:00 a.m. – 5:30 p.m.
Tune in and join the conversation. The Blank Canvas airs every Wednesday at 6:30 p.m. on 96.9 FM Guardian Talk Radio